Pop star to prison: Pat Urlich covertly filmed teen having shower
Author

Publish Date

Sat, 18 Nov 2023, 9:12AM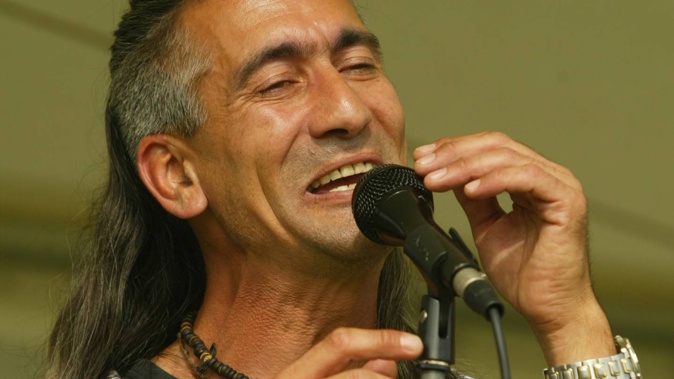 Pop star to prison: Pat Urlich covertly filmed teen having shower
Author

Publish Date

Sat, 18 Nov 2023, 9:12AM

WARNING: This story discusses pornography and may be distressing. 
Well-known Kiwi musician Pat Urlich, the former frontman of 1980s band Peking Man and brother of the late Margaret Urlich, is in jail for covertly filming a teenager in the shower and filming an elderly woman on the toilet. 
Urlich, who had a number one hit with Peking Man's Room That Echoes, was sentenced earlier this year for offending which included using a strategically placed camera to film up the skirts of women in a supermarket. 
In the crime involving the 14-year-old girl, the teenager was showering when she noticed a bright light shining through a small gap in the bathroom window of her parents' home. 
It would be uncovered that Urlich had been repeatedly filming the young teen as she showered, and he was later found with child exploitation material, one file containing a victim as young as 5, on his phone. 
Pat Urlich at the height of his fame in the band Peking Man. The same Patrick Joseph Urlich was sentenced in the North Shore District Court in May. Photo / Supplied 
It was also discovered Urlich had traversed a Countdown supermarket with his phone strategically placed in a basket to film up women's skirts. 
Urlich, now 62, was one of the founding members of Peking Man. 
The band, which Margaret later joined, found fame with their single Room That Echoes which reached number one in November 1985. He is a cousin of famed Kiwi singer and DJ Peter Urlich. 
In a District Court decision released on Wednesday, Urlich was sentenced to two years and four months behind bars in May after facing four charges of possessing objectionable material, six of making an intimate visual recording and one of burglary. 
According to the findings of North Shore District Court Judge Robyn von Keisenberg, on May 10 last year Urlich entered the property where the teen victim lived, stopping outside the bathroom window. 
He raised the phone through a gap in the window and began filming the teenager. 
Urlich returned the next day, this time filming for six to seven minutes. He returned a third time six days later, this time staying for three minutes. 
Pat Urlich with younger sister Margaret Urlich, who died of cancer in August last year aged 57. Photo / Supplied 
He was finally sprung on May 24, when the victim had finished taking a bath and was in the shower. He had his phone in the window gap for just 20 seconds before the teen noticed the light, yelling out. Urlich scurried away. 
The next day Urlich was arrested. His phone was seized and under court-issued search warrants, police discovered child exploitation content - three photos and one video. One victim was under 5. 
It was also discovered that in 2021, Urlich had placed his phone in a Countdown shopping basket and filmed up the skirts of unsuspecting female shoppers. 
Finally, he was found to have recorded an elderly woman going to the toilet. 
This victim was heavily affected by the offending. She told the court she couldn't eat or drink for days and had lost trust in people. 
Urlich had one previous conviction for making an intimate visual recording in 2017. 
A pre-sentence report found Urlich consumed alcohol frequently. Urlich told the report writer his offending was partially attributable to his drinking. 
"I chose my own gratification over the respect I should have shown to my victims," he wrote in a letter to the judge. 
The report writer concluded Urlich had a high chance of reoffending. 
"You found success in music over the years but it has been contended that the impact of alcohol is what has contributed to your functioning and to this offending late in your life," Judge von Keisenberg wrote in her decision. 
The judge began with a starting point of four years' imprisonment, reduced by 40 per cent for Urlich's guilty plea and aspects of his background identified in the report. The judge also gave him a further one-month discount but did not detail why. 
He was sentenced to two years and four months' imprisonment and added to the child sex offender register. 
Margaret Urlich, who had a successful solo career on both sides of the Tasman after she left Peking Man, died in August last year in Australia after a battle with cancer. She was 57. 
Additional reporting George Block 
Ethan Griffiths covers crime and justice stories nationwide for Open Justice. He joined NZME in 2020, previously working as a regional reporter in Whanganui and South Taranaki. 
SEXUAL HARM

Where to get help:
If it's an emergency and you feel that you or someone else is at risk, call 111.
If you've ever experienced sexual assault or abuse and need to talk to someone, contact Safe to Talk confidentially, any time 24/7:
• Call 0800 044 334
• Text 4334
• Email [email protected]
• For more info or to web chat visit safetotalk.nz
Alternatively contact your local police station - click here for a list.
If you have been sexually assaulted, remember it's not your fault.

Take your Radio, Podcasts and Music with you