NZ exporters wary as US-Iran trade friction escalates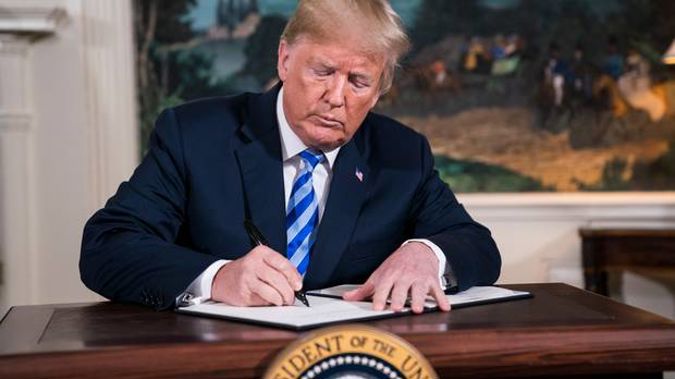 NZ exporters wary as US-Iran trade friction escalates
New Zealand exporters are looking to worsening US-Iran relations with trepidation as they seek to revitalise trade with the second largest economy in the Middle East.
Iran was once an important market for NZ sheepmeat, featuring in the top five destinations for the country's red meat exports in the 1980s when it took about a quarter of the total lamb kill.
The meat industry welcomed the resumption of trade last year after a market access protocol between New Zealand and Iran was concluded.
While Iran is not an easy market to trade into, there has been some trade since 2017 and the market has the potential to grow, Sirma Karapeeva, trade & economic manager for the Meat Industry Association, said.
This year to date New Zealand exported over $1.1 million worth of lamb to Iran.
"The US sanctions adds further complexity to an already complex market," Karapeeva said.
"Clearly the situation is sensitive and our advice to exporters would be to do their due diligence – to talk to their banks and shipping lines and to get legal advice before exporting to Iran," she said.
"We are all watching to see how the situation unfolds - including with regards to third country sanctions and the application of the US "humanitarian goods" guidelines which cover food and agricultural exports," she said.
In a tweet early this month, US President Donald Trump said: "The Iran sanctions have officially been cast. These are the most biting sanctions ever imposed, and in November they ratchet up to yet another level. Anyone doing business with Iran will NOT be doing business with the United States. I am asking for WORLD PEACE, nothing less!"
New Zealand special trade envoy Mike Petersen, who was a part of a delegation to Iran led by then Ministry for Primary Industries Minister Nathan Guy last year, said worsening US-Iran trade relations was "concerning".
At the time, Guy said: "This is a crucial step for New Zealand meat companies as they look to re-enter the Iranian market."
Petersen said Kiwi exporters should be wary of risks of doing trade with Iran.
"The risk is that the US does start to follow through and put pressure on companies that are doing business with Iran," Petersen said.
"All exporters at the moment are taking these threats seriously and are thinking about how they do business in that part of the world," he said.
Increased trade friction was not going to hurt New Zealand but there was a risk if world trade relations worsened.
Petersen said there was potential for further disruption to the world trade system if trade wars spread to other parts of the world.
Along with other Western countries, New Zealand lifted sanctions against Iran in February 2016, with a trade mission there last year after the country agreed to roll back its nuclear ambitions.
The Ministry for Foreign Affairs and Trade, in guidance published on its website, said it was "essential" that exporters get independent legal advice if they were contemplating or doing business with Iran, including on the possible consequences of the reimposition of US sanctions that may affect New Zealanders doing business with Iran.
New Zealanders were also advised to consult their banks to ask about their policies on doing business with Iran, the ministry said.
Iran is the second biggest economy in the Middle East and the North Africa region.