NZ navy officer looking forward to breaking the ice
Author

Section

Publish Date

Saturday, 30 December 2017, 8:54a.m.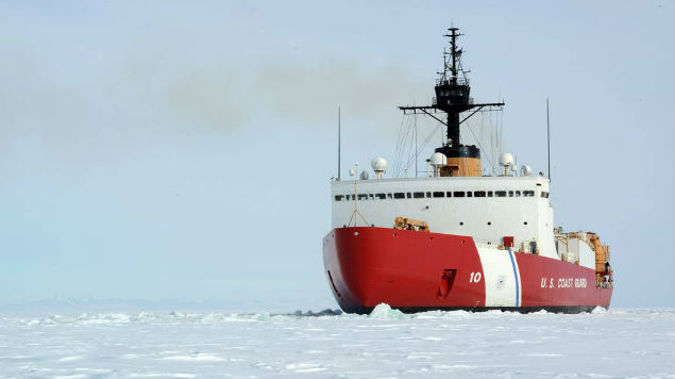 A New Zealand Navy officer has leapt to attention at the chance to sail with the USA to Antarctica.
Lieutenant Commander Patrick Baker, who works as a navigator, will accompany the Polar Star to Antactica.
He's being sent to help build up knowledge of sailing in the area, ahead of the Navy taking control of a new ice-strengthened tanker.
Baker said he doesn't mind giving up his summer to go.
"It's a beautiful place down there, and I can't wait to get down there and spend six months with the ice and the penguins."
The United States ice cutter vessel is having a much-deserved break in Christchurch, before making its way to Antarctica.
The Polar Star will create a new channel to McMurdo Station, before chaperoning two vessels to and from the American research centre.
The vessel's operations manager, Lieutenant Commander Jerry Smith, says it's been a lengthy trip already.
"I think we've travelled about 6,500 nautical miles so far. About 3,000 to go until we get to the ice edge."
The ship will be paving the way for two vessels to travel to McMurdo Station.
"An ice escort. It's very close, it's very tense. So we escort them through there, they offload their cargo, and we escort them out through that same ice channel, and that pretty much concludes the mission," Smith explained.
While the ship is making its logistics stop, Smith said that the crew are looking forward to helping out in the Port Hills.
"Being able to remove some brush and plant some trees. A lot of the crew who was onboard last year really looked forward to this and had seen some of the damage and was eager to assist with the rebuilding process."
The Polar Star's scheduled to leave Lyttelton for Antarctica on the 2nd of January
The ice-breaking mission is expected to last a month.