NZ asylum seeker policy breaks international law
Author

Publish Date

Wed, 24 Feb 2016, 1:02pm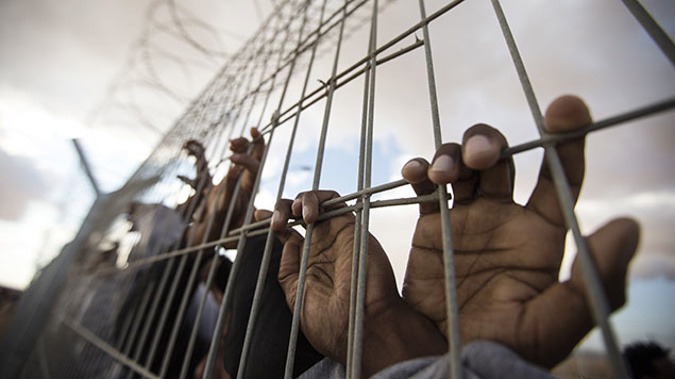 NZ asylum seeker policy breaks international law
Author

Publish Date

Wed, 24 Feb 2016, 1:02pm
UPDATED 1.38pm: Human rights around the world have come under fire in a new Amnesty International report.
The annual report had two main, overall findings.
It finds world leaders are doing too little, too late to respond to crises... and governments are attacking, or neglecting, international laws and institutions that can resolve these crises. 
Amnesty International says New Zealand's, so-far, refusal to permanently increase the refugee quota is evidence of this. 
For the first time ever, New Zealand was accused of illegally detaining asylum seekers in mainstream prisons. 
The organisation said there are currently 10 asylum seekers being kept in prisons - most are in Auckland's Mt Eden.
New Zealand Executive Director Grant Bayldon said the numbers might be small, but they're still concerning.
"It's very clear from international law that asylum seekers should never be detained in prisons alongside other prisoners."
We were also slammed four our high rates of child poverty, violence against women, and Maori incarnation.  
Amidst the criticism, there was a positive - New Zealand's role on the United Nations Security was praised.
The organisation says it's happy New Zealand's been pushing hard to remove the veto power of permanent members, and the fact we've been taking steps to speak up for civilian protection.