Nurses accept fifth pay offer, end year of negotiations
Author

Publish Date

Tue, 7 Aug 2018, 10:39AM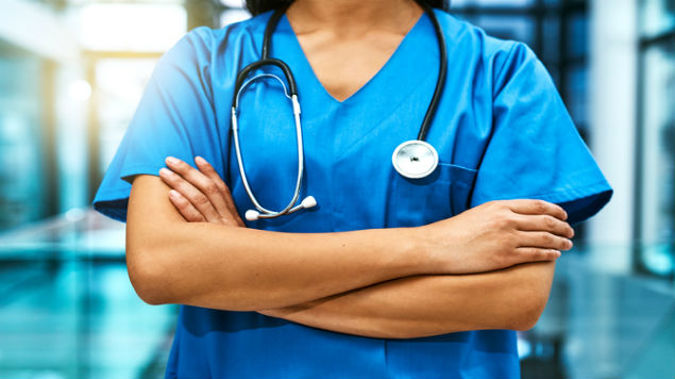 Nurses accept fifth pay offer, end year of negotiations
Author

Publish Date

Tue, 7 Aug 2018, 10:39AM
Nurses have signed on to a new pay agreement, bringing nearly a year of negotiations, including strike action, to an end.
But they've also issued a warning that other areas of the health sector still need change.
The new offer is the fifth from DHBs, and was agreed after the 30,000 New Zealand Nurses Organisation members voted by online ballot.
Industrial Services manager Cee Payne said there was a high turnout, and a "significant majority" was in favour.
"The campaign for safe staffing and better pay that continued through the nationwide Rallies for Health, helped to bring public attention to the unacceptable workloads and working conditions of the public health sector nursing workforce.
"This helped to secure an acceptable MECA."
The union said it would now urgently work with DHBs to get the agreement implemented.
"Immediate attention to improving safe staffing with complete implementation of CCDM by 2021 will address longstanding issues of workload and working conditions, which have negatively affected the quality of care nurses provide and the morale of nursing teams," Payne said.
"The ability to realise pay equity for public sector nurses and midwifes by December 2019 will address the historic undervaluing of work in a profession where the majority of employees are women, laying down a foundation for a much safe and valued career in nursing."
However, there was a warning that the issue didn't stop with nurses getting their agreement signed.
NZNO Kaiwhakahaere Kerri Nuku said other health sectors now needed their issues addressed.
"We have much more work to do from here to secure decent pay, safe staffing and improved working conditions for nurses employed Māori and Iwi providers, those in primary health care, aged care, and private hospitals, because they also deserve to be highly valued for their contributions to health care."
Thousands of nurses went on strike across the country last month, after successive pay negotiations failed.
It was the first nurses strike in New Zealand for nearly 30 years.
Safe staffing levels were a key issue, with nurses saying they were forced to sometimes run from patient to patient because staffing was so low.
Nurses also wanted a pay increase, saying remuneration has been stagnant for almost a decade.
Last week the Government attempted to address the safe staffing issue, signing an accord at Parliament to make safe staffing agreements binding.