Northland community concerned after five truck rollovers this month
Author

Publish Date

Thu, 5 May 2016, 5:28pm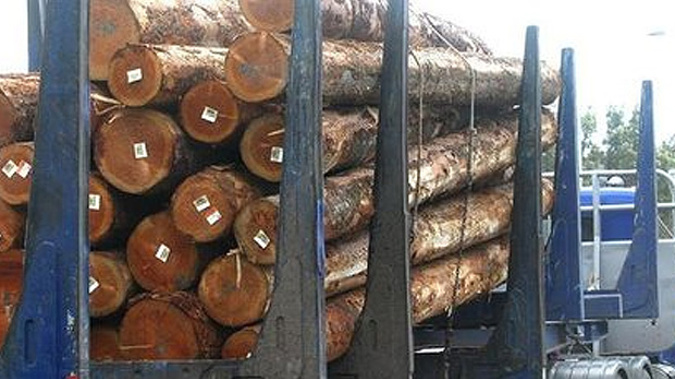 Northland community concerned after five truck rollovers this month
Author

Publish Date

Thu, 5 May 2016, 5:28pm
The Mayor of the Far North District Council John Carter says they are developing a case to take to Government to address the issue of truck crashes in the region.
There have been five log truck crashes in Whangarei this month with a truck rolling yesterday morning.
A public meeting's being held in Northland next week for residents who're upset at logging trucks continuously overturning on local highways.
Mr Carter said there are various factors involved including the condition of the roads.
"The community are anxious obviously, and the local body leaders up here and the NZTA are all pooling our resources together with everyone involved to see how we can best resolve this issue for us."
Mr Carter said local body leaders and the Transport Agency are working together to see how best to resolve the issue.
"The concern the community have, and of course the councils have, and the forestry companies themselves have, is the safety of the road users and particularly the school bus routes where the young children are travelling to and from school."
Angry residents upset at logging trucks continuously overturning on local highways in Whangarei are threatening to block the Otaika Road in protest.
Logging truck operator and former mayor of Whangarei Stan Semenoff is blaming not driving to road conditions and speed.
"We've got a handful of drivers that spoil it for the rest of the drivers. There is the odd handful that are inexperienced or whatever. You'll find most accidents happen because [they're] not driving to the conditions of the road."
The Road Transport Forum's urging all truck drivers and transport operators to get skilled up on the issue of truck rollovers.
Road Transport Forum Chief Executive, Ken Shirley said they're doing Rollover Prevention Safer Journey Programmes throughout the country, to address this very issue.
He said the recent spate of truck rollovers shows just how timely this programme is.
Two seminars will be held in Whangarei at the end of the month.