Roast Busters won't be prosecuted: police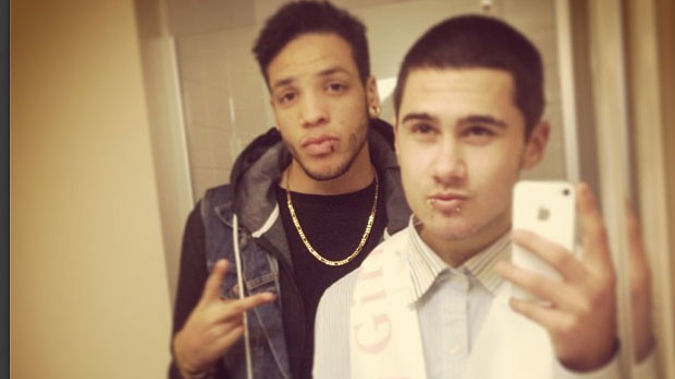 Roast Busters won't be prosecuted: police
UPDATED 5.53PM: Police won't be pressing charges against any of the five suspects in the Roast Busters investigation.
They've just released their findings into Operation Clover which was a 12 month inquiry into a group of young men who boasted about having sex with underage girls online.
Police say a lack of evidence, the wishes of victims, the nature of the offences, and the young ages of the parties involved were factors taken into account when deciding not to press charges.
The multi-agency investigation looked into eight complaints of sexual abuse involving seven alleged female victims and five male suspects
Detective Inspector Karen Malthus says she understands many people wanted to see charges laid, and she herself is in that group.
However she says legally, they have to test and assess all their evidence, to make sure it's strong enough to result in a conviction.
She says she's not about to put young people through a court process when they can't be sure of that.
Changes needed in rape trials
No one is being charged following the Roast Busters case - but Rape Prevention still wants changes to how sexual assault victims are treated in the court system.
Executive director Dr Kim McGregor says the Solicitor General's prosecution guidelines state that police must have a reasonable prospect of a conviction to initiate prosecution.
She says while there's no action in this case, she'd like to see rape trials be dealt with by a judge alone.
Kim McGregor says only one in 100 cases result in a conviction because it's too hard for a jury to make a decision when there's often no witnesses or evidence.
Pledge from top police boss 
The Police Commissioner is staking his own personal guarantee on the Roastbusters investigation.
Commissioner Mike Bush says he's taken a close interest in the investigation, and is confident police have conducted a thorough inquiry, despite the complexities of the case.
But he says he also accepts the decision not to lay charges will prompt a range of reactions, as many in the public had a strong expectation of charges being laid.\
Minister defends actions
The Police Minister is defending the handling of the Roast Busters case, as police brace for backlash over their decision not to prosecute.
Despite police missteps at the start, Minister Michael Woodhouse is confident the investigation was to a high standard.
He says some people will be disappointed with the result but it was a complex case, and there will be learnings for police and other agencies.
King speaks out 
A senior politician's voicing her concerns over the outcome of the Roast Busters case.
Acting Labour Deputy Leader Annette King says the decision not to prosecute is very disappointing.
She says she'd thought police had been making great progress in handling sexual abuse and sexual violence cases.
Ms King believes a lot of young people will be let down when they learn no prosecution will take place.
Social media key
Police say social media was a major tool in the year long investigation in to the Roast Busters scandal.
An investigation was launched after a Facebook page where young men boasted about have sex with drunk underage girls came to light.
Detective Inspector Karen Malthus says the inquiry began with an extensive analysis of social media.
She says they aren't the police of social media, but using it's enabled them to see how young people are feeling, and to communicate with them.