No Covid-19 cases in community; 17 in MIQ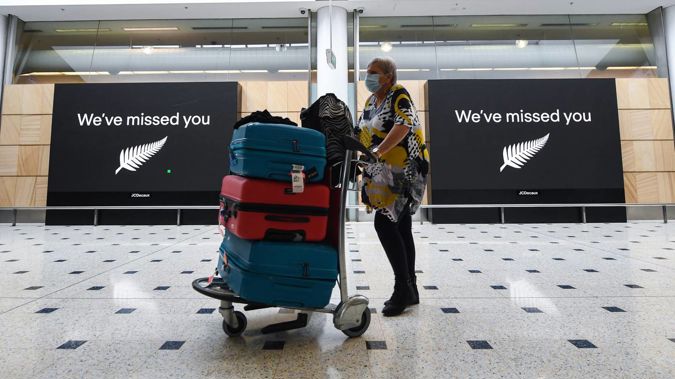 No Covid-19 cases in community; 17 in MIQ
There have been no new Covid-19 cases in the community announced today - but 17 cases have been detected in MIQ during the past two days.
Twelve of the 17 new cases involve travellers from India via the UAE, arriving here between March 30 and April 3.
Two travelled from England, one from the USA, one from Ethiopia and one from the Philippines.
Officials released the information shortly after 1pm, just hours before Prime Minister Jacinda Ardern releases details of the much-anticipated travel bubble with Australia. She is expected to speak about 4pm, after today's Cabinet meeting.
The Ministry of Health say today's managed isolation case numbers underscore the value of having in place the day 0/1 testing, with 13 out of the 17 cases identified in this way.
"All people arriving in New Zealand must remain in their rooms until those day 0/1 test results come back," they say in a statement.
The ministry said it was common to see some of the day 0/1 cases reclassified as historical cases, which are not infectious.
"While the number of cases in managed isolation over the last two days is higher than in previous days, the average number of cases per day over the past week remains steady at four. Some of these cases are also contacts of known cases."
In addition to day 0/1 testing, the Government announced in January it was extending pre-departure testing to all passengers to New Zealand except from Australia, Antarctica and most Pacific Islands as a measure to further strengthen New Zealand's border response.
The seven-day rolling average of new cases detected at the border is four.
An additional four people have now recovered, and the total number of active cases in New Zealand today is 74.
NZ's total number of confirmed cases is 2168.
This year there have been 43 historical cases, out of a total of 356 cases.
No community cases of Covid-19 were revealed in the last official update on Sunday. There were six positive cases identified then in managed isolation, the Ministry of Health said.
Of those six, two travelled together and arrived in New Zealand from Egypt, via the United Arab Emirates, last Thursday on April 1.
Both tested positive during routine testing soon after arrival in NZ and are carrying out their 14-day managed isolation at a facility in Auckland.
Another traveller came from the US, via the United Arab Emirates, last Friday. They also tested positive for the virus around day zero of their stay in managed isolation.
Two of the recent arrivals to test positive arrived from India, also via a flight from the United Arab Emirates, but on different days.
The first arrived here on Sunday, March 21, and tested positive around day 12 of their two-week quarantine period.
The second person from India arrived on a flight on Tuesday, March 30, and tested positive around day two of their stay.
The sixth person to test positive for Covid-19 arrived from the United Kingdom, via Singapore, on Monday, March 29. They returned a positive test around day three of their quarantine.