New Zealand signs Trans-Pacific trade pact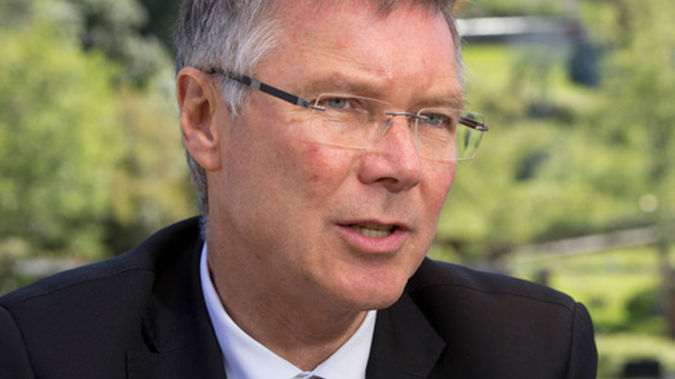 New Zealand and 10 other nations have signed the Trans-Pacific Partnership free trade agreement.
Trade Minister David Parker, in Chile for the ceremony, says the TPP strikes the perfect balance between protecting sovereignty, and promoting free trade.
The agreement, renegotiated after the US pulled out and now called the Comprehensive Progressive Trans-Pacific Partnership (CPTPP) brings together countries whose combined economies are worth $US10 trillion ($NZ14t).
It's the third largest trade deal ever signed, representing 13 per cent of the global economy.
"This is a fair deal for New Zealand," Mr Parker said after he had signed the CPTPP.
"It gives our exporters new opportunities in key markets like Japan, it preserves the unique status of the Treaty of Waitangi, and it protects the government's right to regulate in the public interest.
"There are very strong rules in this, in addition to the open trading arrangements which reduce tariffs and non-tariff barriers in a way that will lift all of our economies."
The deal gives New Zealand businesses preferential access to Canada, Mexico and Peru for the first time.
Over time, 98 per cent of export tariffs will be eliminated.
According to the Ministry of Foreign Affairs and Trade's estimates, the CPTPP is expected to give a $1.2 billion to $4b boost to New Zealand's real gross domestic product.
That includes almost $86 million in expected tariff savings for the dairy industry, while the country's exporters would save about $200m in reduced tariffs to Japan alone.
The CPTPP covers Australia, Brunei, Canada, Chile, Japan, Malaysia, Mexico, New Zealand, Peru, Singapore and Vietnam.
Despite withdrawing the US from the TPP in January last year, President Donald Trump is set to steal some of the spotlight just hours after the signing.
Mr Trump is expected to sign a presidential proclamation setting up 25 per cent tariff on steel and 10 per cent tariff on aluminium imports at 9.30am Friday (NZT), with the measures taking effect two weeks later.
 - additional reporting Michael Sergel