New Years honours recipients named
Author

Publish Date

Sat, 30 Dec 2017, 8:28AM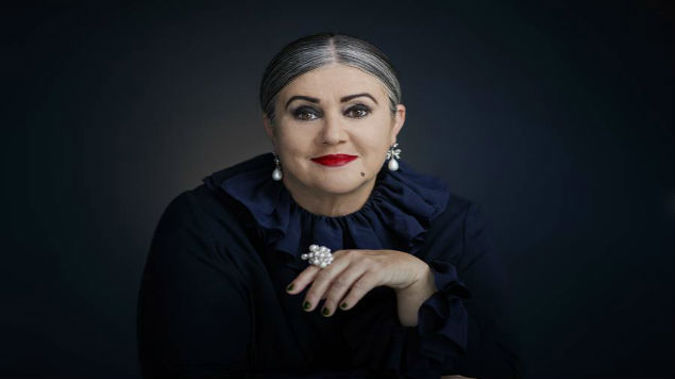 New Years honours recipients named
Author

Publish Date

Sat, 30 Dec 2017, 8:28AM
A number of esteemed New Zealanders have received recognition from the Crown today, with the release of the New Year Honours List.
Many New Zealanders from all walks of life have received honours. The list has seen three new knights and four new dames, as well as one new member of the Order of New Zealand.
One of our newest dames thought it may have been a stitch-up when she received the news of honour.
Denise L'Estrange-Corbet is being made a Dame Companion of the New Zealand Order of Merit, for services to both fashion and the community.
The industry-leading fashion designer said she wondered 'what have I done now' when she received an official-looking envelope in the mail.
"And I opened it and I was just incredibly shocked and I had to just lean again my car and read it again."
L'Estrange-Corbet said she is absolutely humbled and delighted, and is accepting her knighthood in tribute to the team which has made her label iconic and lasting.
She said it's about all the people who have worked with and for her label, WORLD, from its very beginning in 1989.
"I'm very, very proud that we celebrated 28 years this year of being one of the few brands left that have being going so long and made in New Zealand still and still employing local people."
An eminent political historian is delighted his field is being recognised.
Former MP Dr Michael Bassett is being made a Companion of the New Zealand Order of Merit for services as a historian.
He said when he was a student the subject filled classrooms, but now universities seem to prefer social and Maori history.
"Political history has sort of fallen away and I'm one of the few remaining practitioners in this field, and it's nice to have my discipline recognised."
Dr Bassett said he loved being in Parliament, as he's a political animal. But he was inundated with requests to write political histories and biographies after he retired, and one thing just led to another.
"The drive has always been there because I enjoy it so much. I enjoy working through a ritual document. I've spent hundreds of hours in archives."
Dr Bassett said he just enjoys research and writing, and can write quite rapidly.
Former Federated Farmers president William Rolleston is being made a Companion of the New Zealand Order of Merit for services to his industry.
His citation credits his championing of evidence-based arguments and bringing science to the fore in farming.
It also mentions his pivotal role in the formation of the 'Farmy Army' in response to the Christchurch earthquake, in which he was a volunteer himself.
Dr Rolleston said he's very surprised at his New Year Honour, and said he's most proud of getting the agricultural industry across the line in government talks on biosecurity agreements.
"We are seeing just how critical biosecurity is and that we all need to work together with Government."
John Clarke is being knighted for services to Maori and heritage preservation.
After starting out a primary school teacher, he's held a range of roles in education and Crown agencies throughout his career.
Since the mid-1990s he's played a role in almost 30 completed Treaty settlements.
Clarke said while he's held a wide range of roles, there has always been one focus.
"Promotion, the position and the progress of Maori in society, and that has been hugely satisfying for me. Challenging, but very, very satisfying."
One professor hopes her inclusion on the honours list makes it clear that New Zealanders come in all colours, shapes and sizes.
University of Auckland's Dr Manying Ip is being recognised as a Companion of the New Zealand Order of Merit for her services to the Chinese community and education.
She was named an Officer of the New Zealand Order of Merit in 1996, but was given the choice to receive a Officer of British Empire instead.
Dr Ip said it was an easy decision.
"I chose the ONZM at the time, because I'm in New Zealand now and it is an honour to be recognised as making a contribution to New Zealand."
Dr Ip has co-directed a documentary looking at racism Asians face in New Zealand, and wrote multiple landmark studies on Maori and Chinese identities.
She said she's humbled being named as a Companion of the New Zealand Order of Merit.
"The research that I've done and the public application work that I've undertaken has been recognised.
It is an honour and it is a sign of acceptance."
Two years after hanging up his robes and gavel, former Court of Appeal Judge Douglas White QC is being knighted.
He's being recognised for services to the judiciary.
White practiced as a Queen's Counsel from the late 80s, before becoming a High Court Judge, then moving up to the Court of Appeal.
He is now the Law Commission President.
He feels being appointed to the Court of Appeal has been his biggest achievement.
"I found the work on the court of appeal particularly challenging and stimulating, and working with some wonderful colleagues on that court."
White is on holiday with some of his children and grandchildren, and will celebrate the honour being announced with them today.