New parking app promises end to frustration
Author

Publish Date

Thu, 7 Jan 2016, 10:03AM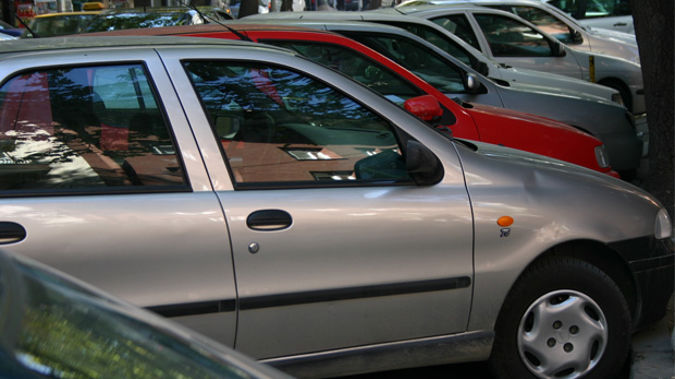 New parking app promises end to frustration
Author

Publish Date

Thu, 7 Jan 2016, 10:03AM
The struggle to find parking in city centres may be over thanks to new smart parking technology.
About 3000 high-tech parking sensors, capable of detecting when a vehicle has occupied a parking space, are to be installed in Wellington's CBD by bay sensor technology company Smart Parking.
An application called SmartApp will be made available which will enable motorists to identify streets with free parking spots and avoid driving around searching for a place on roads which are already full.
Smart Parking, the company in charge of the app and parking devices, has bee awarded a $1.4 million 5-year contract for the provision of the sensors by the Wellington City Council.
The company was selected after a successful trial of 72 sensors carried out earlier in the year in Allen St. The Council also trialled Palmerston North-based Frog Parking.
Auckland Transport spokesman Mark Hannan said similar parking technology was also being looked at by the Auckland City council and could be a possibility for the city in the future.
"We are not quite ready yet but I know the marketing people are looking at a whole lot of [parking] technology options," he said.
Wellington Employers Chamber of Commerce chief executive John Milford said the new technology would encourage more shoppers into the central city because they would know people weren't "hogging all the parks".
"We're all time-poor, so any technology that makes us less time-poor is a good thing. Having to drive around the city for an hour trying to find a park is not a good look for Wellington."
Andy Foster, the council's transport and urban development committee chairman, said he expected wardens would also be issuing less tickets with the new technology in place, given there would be greater compliance.
"The sensor information could eventually allow the council to have different parking rates in different parts of the city, or extend free parking periods if the two hours offered on weekends were found to be not long enough."