New locations visited by Auckland virus cases revealed
Author

Publish Date

Thu, 28 Jan 2021, 6:18PM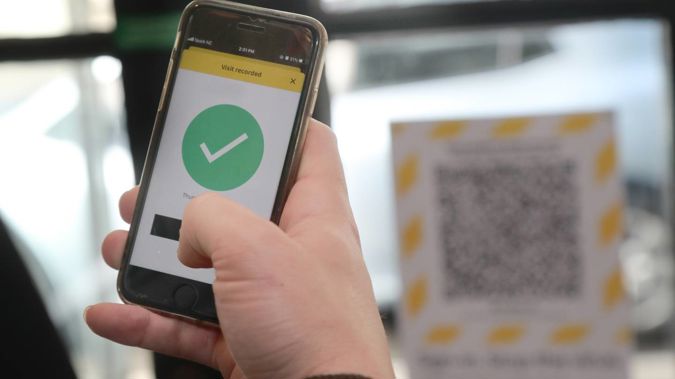 New locations visited by Auckland virus cases revealed
Author

Publish Date

Thu, 28 Jan 2021, 6:18PM
The Ministry of Health has revealed new locations of interest that the new Auckland Covid-19 community case visited.
The newly added locations of interest include a bank and another supermarket, and cover from January 15 to January 26.
Several of the newly-added locations of interest visited by the Auckland pair were already on the list released yesterday by the Ministry of Health - but they have been visited on additional days.
They include new visits to BBQ King in Albany and Pak'nSave Silverdale.
* = updated location details
The full list is:
BBQ King Albany - Jan 15, 5pm-6pm*
• BBQ King Albany - Jan 16, 5pm-6pm*
• BBQ King Albany - Jan 17, 11am-2pm
• Pak n Save Silverdale - Jan 17, 2pm-2.30pm
• BBQ King Albany - Jan 17, 5pm-9pm
• Pak n Save Silverdale - Jan 18, midday-12.30pm
• BBQ King - Albany Jan 18, 12.30pm-3pm
• Caltex Ōrewa - Jan 18, 1pm-1.30pm
• BBQ King Albany - Jan 18, 5pm-9pm
• Pak n Save Silverdale – Jan 21, 1.37pm - 1.53pm*
• ASB Wairau Valley – Jan 21, 2.06pm - 2.09pm*
• New World Ōrewa – Jan 23, 12.30pm - 1.30pm*
• Hickeys Pharmacy Ōrewa - Jan 23, 12.30pm-1.30pm
• Farmers Albany -Jan 24, 11.29am - 12.08pm (updated time)
• Tai Ping Supermarket Albany - Jan 24, midday-1pm
• Pak n Save Silverdale – Jan 25, 2.35pm - 3.02pm*
• DaHua Supermarket Northcote - Jan 26, 12.57pm - 1.45pm *
• Caltex Ōrewa - Jan 25, 2.15pm-2.30pm *