Myrtle Rust: Researchers hoping to find gene for manuka resistance
Author

Publish Date

Thu, 15 Jun 2017, 6:32PM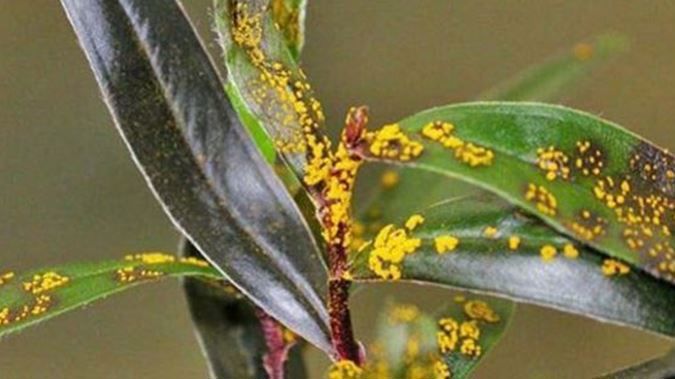 Myrtle Rust: Researchers hoping to find gene for manuka resistance
Author

Publish Date

Thu, 15 Jun 2017, 6:32PM
Researchers say it's very likely they will discover the gene for myrtle rust resistance in manuka trees.
The fungal infection is putting the manuka honey industry at threat.
A team of scientists is currently experimenting with the DNA of a thousand Manuka plants hoping to find the code linked to resistance.
Dr David Chagné believes the discovery would allow growers to protect new seedlings.
"Replanting or recolonising with certain seeds that carry that particular DNA variant and that gene, just to make sure that the manuka will survive in the future."
Dr Chagné said that scientists on the team have previously found genes resistant to diseases in apple, pear, and kiwifruit, so they're not going in cold.
"We've got a very long history of working with this kind of technology to find resistance to disease that are carried by the plant."