Mother of killed schoolboy now 'accepts' that her husband killed him
Author

Section

Publish Date

Friday, 10 August 2018, 1:26p.m.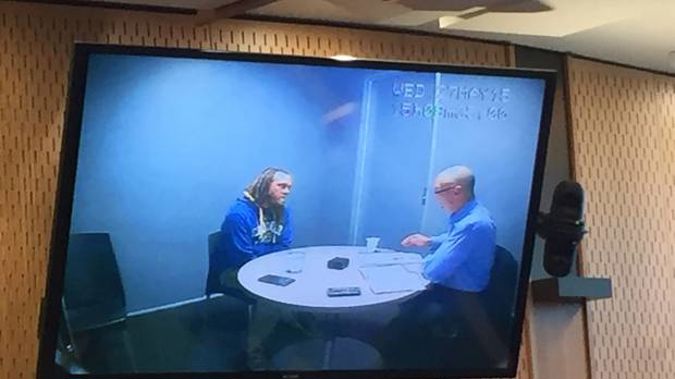 The mother of a 5-year-old autistic boy who died after suffering horrific head injuries today "accepts" that her husband killed him.
Leon Jayet-Cole was rushed to hospital after suffering a serious head injury at his Christchurch home on May 27, 2015, and died in hospital the following day.
READ MORE: Inquest probes stepfather's role in autistic boy's death
A post-mortem examination revealed he'd suffered 44 injuries, including severe blunt force head trauma, a broken jaw, spinal bleeding and retinal haemorrhaging.
Stepfather James Stedman Roberts was charged with his murder. The trial was set down to begin on October 31, 2016, but he died in July that year.
The boy's mother Emma Roberts, 40, originally stood by her husband, telling her midwife, while her son was still fighting for his life that there was "no way [James] could've done it".
But after Roberts was charged with murder, and she had an independent pathologist explain to her the full autopsy report, she changed her mind.
"I now accept that James killed Leon," she told an inquest into Leon's death in Christchurch today.
"It took me some time to come to that conclusion, as I trusted him and I loved him."
Child, Youth and Family said it had worked with the family but investigations "did not establish evidence of physical abuse".
Coroner Brigitte Windley is presiding over an inquest into Leon's death.
Detective sergeant Chris Power, who was second-in-charge on Operation Lambeth, the investigation looking into Leon's death, said Roberts was a regular user of drugs, including heroin and cannabis.
He considered it "likely", given Roberts' habitual drug use, that he was affected by drug-taking when Leon was in his care the day he suffered his fatal injuries.
Text messages recovered from Roberts' phone was "absolutely littered with drug talk, drug use", Power said.
"There was extensive drug use by him," he said.
Power said Roberts talked about coming home and "lighting up" and smoking on the couch or in the kitchen.
Roberts had an "inherent predilection" towards anger, violence, and bullying, Power said, which was triggered by drug use or when angered at being challenged.
While Power accepted there was considerable potential for the autistic Leon to injure himself, he believed that the boy's fatal injury was a culmination of physical assaults by Roberts on him.
Of Leon's 44 injuries identified in the post-mortem examination, police were not able to say if all the injuries occurred on the same day.
The inquest has been adjourned part-heard. A second hearing could be held at a later date.