Mostly fine for our last weekend of winter
Author

Publish Date

Sat, 25 Aug 2018, 8:31am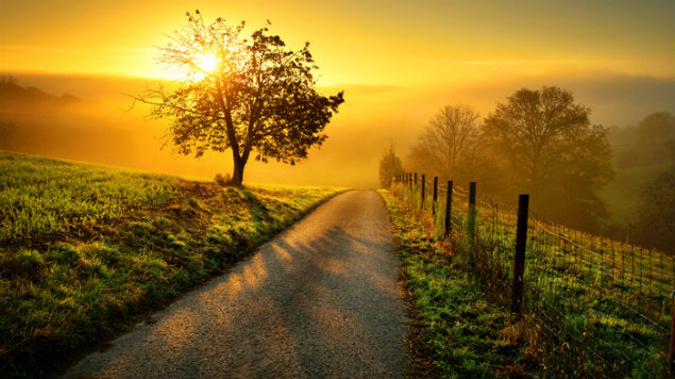 Mostly fine for our last weekend of winter
Author

Publish Date

Sat, 25 Aug 2018, 8:31am
The last weekend of winter will see mostly fine weather intercepted by a few showers for some - which forecasters say comes ahead of a rather wintery start to Spring.
Spots at the top of the North Island like Whangarei and Kerikeri are in for a few morning showers today, which would be followed by dry weather and fairly warm temperatures.
Southwesterly winds were expected to die off by tomorrow - making way for a stunner Sunday with a dose of sun.
Auckland would likewise receive a sprinkling of rain this morning followed by a dry afternoon.
Temperatures over the top of the North Island over the next few days were sitting around 15C.
Further down the Island, coastal spots like Napier and New Plymouth were in for a dose of sun and warmer weather.
The South Island was expecting a similar pattern of weather over the weekend - though temperatures were expected to be a little lower and conditions a little drier.
Nelson and Blenheim could expect an overcast Saturday followed by a clear, sunny Sunday.
Conditions in Christchurch and Greymouth were mixed today - morning showers followed by a clear afternoon - and cooler, with temperatures sitting around 12C.
Further south, Queenstown and Dunedin were nippy, but clear over the weekend.
Queenstown was sitting around 11C today with forecasts suggesting a sunny afternoon was on its way.
Dunedin was a chilly 12C - though thing would heat up a little by tomorrow when temperatures would get up to 16C.
The relatively calm weather over the weekend was likely to make way for a colder, wetter week next week as winter drew to a close.
According to NIWA, the North Island could be in for a dousing later next week.
The turn of the month was likely to bring with it rain, and possibly snow.
Heading into September, NIWA forecasting said we could expect a cold snap - the effects of which could linger through the first half of the month.