Most Kiwis to miss only lunar eclipse of the year
Author

Section

Publish Date

Monday, 21 January 2019, 2:02p.m.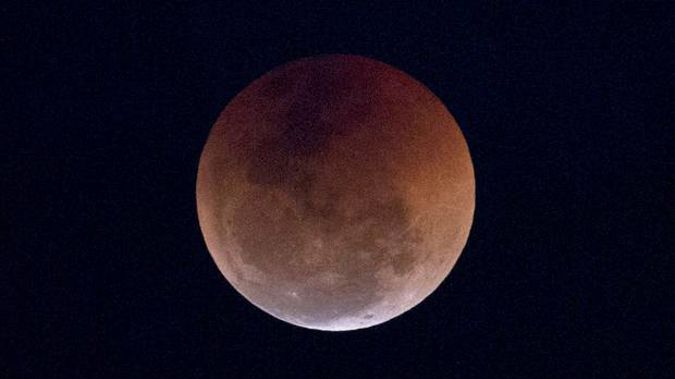 The only total lunar eclipse of 2019 will take place tonight, but Kiwis will likely be unable to see it.
The event, known as a 'blood moon', occurs when the shadow of the Earth falls on the moon, turning it a reddish-orange.
The total phase of the eclipse will be visible from parts of Europe, western Africa, and northern Russia.
The lunar drama will have a potential viewing audience of some 2.8 billion people.
In New Zealand, only those in the far-north will have the potential to see it at about 8.45 tonight.
Even then, you would have to go to a high point or find an unobstructed area with free sight to east-northeast for the best view.
Current weather forecasts predicts a chance of cloud and showers tonight in Kaitaia and Kerikeri. 
Kiwis will have a better chance of seeing a partial lunar eclipse, which is expected for July 17.