Mixed bag of weather in run-up to Christmas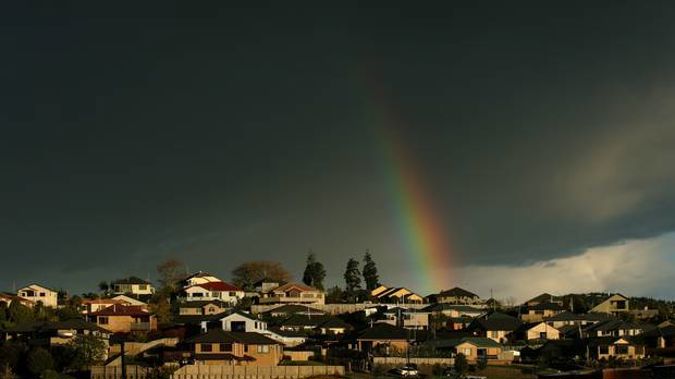 Mixed bag of weather in run-up to Christmas
Forecasters are picking unsettled weather in the run up to Christmas.
For the next few days, at least, MetService was forecasting a mixed week of weather, despite a lingering high pressure system.
Fronts were set to move across the country mid-week, bringing wet and cloudy conditions along with humid, muggy air for the top half of the country.
"A low-pressure system moves in from the Tasman Sea on Tuesday through Thursday, producing showery conditions and possibly a period of rain for northern areas," MetService meteorologist Tui McInnes said.
"Some of these showers may be heavy with possible thunderstorms inland, particularly later in the week."
But the news wasn't all bad.
"Because the conditions are expected to be mostly showery, not everyone will see the wetter weather," McInnes said.
"Showers by nature are localised, meaning that the rainfall is not persistent and not widespread."
This meant that Kiwis could still expect some fine breaks through the week.
WeatherWatch.co.nz described the long-range pattern as chaotic.
"This week we have a lot of high pressure, but like a tyre with a puncture this high oddly has a low stuck within it, meaning many places have light winds and calm conditions but in the afternoon big downpours with thunderstorms are possible," the website reported.
"The North Island looks especially vulnerable to these inland downpours every day until Sunday."
Why NZers shouldn't be surprised we have spring-like weather until #Christmas https://t.co/T0BNecOJvY via @weatherwatchnz #NewZealand #weather #climate

— WeatherWatch.co.nz (@WeatherWatchNZ) December 10, 2018
New Zealand's location on earth was highly exposed to changeable weather conditions, with over half of the country in the Roaring Forties - a belt of strong windy, changeable, weather.
Coupled with our mountains and ranges, it ensured New Zealand often had unsettled and vastly different weather across our regions, with the exception of the peak of summer.
"In other words, December weather can be chaotic," WeatherWatch said.
Next week, in the days before Christmas, a potential stormy low in the Tasman Sea may create a burst of wind and rain for New Zealand.
"It's been showing up for a few days now but please note, this is definitely not confirmed yet," the website reported.
"As for Christmas Day, perhaps warm to hot westerlies will be the theme but we'll need until at least this weekend to try and lock that in."