McDonald's ends zero hour contracts
Author

Publish Date

Fri, 1 May 2015, 5:19AM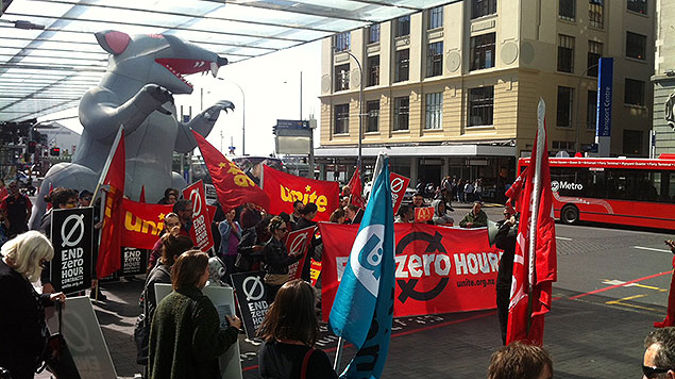 McDonald's ends zero hour contracts
Author

Publish Date

Fri, 1 May 2015, 5:19AM
UPDATED 3.06PM: The Labour Party is dubious of how far the Government intends going on the controversial zero-hour contracts issue.
McDonald's and the Unite Union have come to an agreement to end zero-hours contracts. Workers at the fast-food chain will be guaranteed 80 percent of the average hours worked over a three-month period.
Union director Mike Treen says it means that now all the major fast food chains have committed to ending zero hours.
MP Iain Lees-Galloway agrees the deal is a good thing, saying the deal "is another nail in the coffin for zero-hour contracts, and I think Unite and McDonald's should be congratulated for staying at the bargaining table working through the impasses that they faced and reaching a result."
However, Lees-Galloway is yet to be convinced the Government will act firmly against the use of the contracts when legislation on the matter goes before Parliament next month.
"Of course we're a little bit skeptical about just how robust that legislation will be and whether or not it will go far enough," he says.
Mike Treen says the move will be welcomed by tens of thousands of workers in the fast food industry and thousands more who will ultimately benefit in other industries.
He says it's a fundamental shift in the employment relationship of the most vulnerable workers in the country.
Planned strikes are now off - in some cases gatherings are likely to turn into victory celebrations.