Martin Devlin announced as host for new Newstalk ZB sports show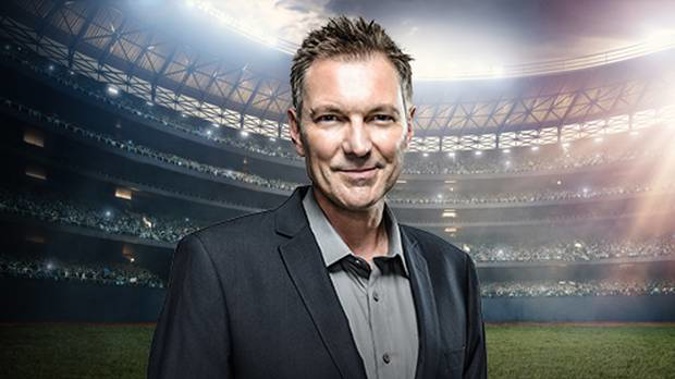 Martin Devlin announced as host for new Newstalk ZB sports show
Broadcaster Martin Devlin is shifting to Newstalk ZB, to front a new sports show as part of a big overhaul of the station's weekend afternoons line-up.
The Radio Sport Mornings host will front a three-hour show every Saturday and Sunday on Newstalk ZB and Radio Sport, from 12pm-3pm, from May 12.
And broadcasters Tim Wilson and Tim Roxborogh will host a new 3pm-6pm show on Saturdays and Sundays, featuring politics, wellness, parenting, finance - and property, under NZME's OneRoof banner.
The changes follow sports broadcaster Tony Veitch's announcement in December that he was leaving Newstalk ZB to focus on his own digital platform.
Devlin says he can't wait for the new challenge: "I've been waiting for this opportunity for a long time. I can't wait to get started."
NZME Head of Talk Jason Winstanley said: "Martin Devlin has one of the best sports brains in New Zealand. He does it differently to everyone else. He's unique. We are thrilled."
"Part of Marty's new gig will include a speciality motoring show called DRIVEN. With almost 3.9 million cars on New Zealand roads, it is a seriously hot topic. We are proud to be working closely with NZME's DRIVEN team to deliver premium motoring content for all Kiwis".
This won't be the only change to Newstalk ZB's weekend afternoons, with the introduction of a new lifestyle offering.
Wilson and Roxborogh will co-host a suite of diverse programmes which hone in on specialist topics including politics, wellness, parenting, finance and the very hot topic of property.
Winstanley says, "This new show is an ambitious move for Newstalk ZB, and I'm excited about the possibilities of what we will deliver. We want to attract a new and diverse audience by dishing up great content central to our lives".
"We especially love the concept of our new OneRoof radio show, where all things property will come under one roof on the radio."
The new weekend afternoon line-up will commence on Saturday 12 May.
Devlin's replacement on Radio Sport Mornings will be announced in the coming weeks.

Saturdays on Newstalk ZB
6am-9am The All Sports Breakfast
9am-12pm Saturday Morning with Jack Tame
12pm-3pm The Devlin Radio Show including DRIVEN
3pm-6pm Weekend Lifestyle with Tim Wilson and Tim Roxborogh including the OneRoof Show
6pm-12mn In My Day with Bruce Russell

Sundays on Newstalk ZB
6am-8am Sunday Mornings with the Resident Builder
8am-9am Sports Power Hour
9am-12pm The Sunday Session with Kerre McIvor
12pm-3pm The Devlin Radio Show
3pm-6pm Weekend Lifestyle with Tim Wilson and Tim Roxborogh