Marae calls for army to help with homeless crisis
Author

Section

Publish Date

Wednesday, 1 June 2016, 4:56PM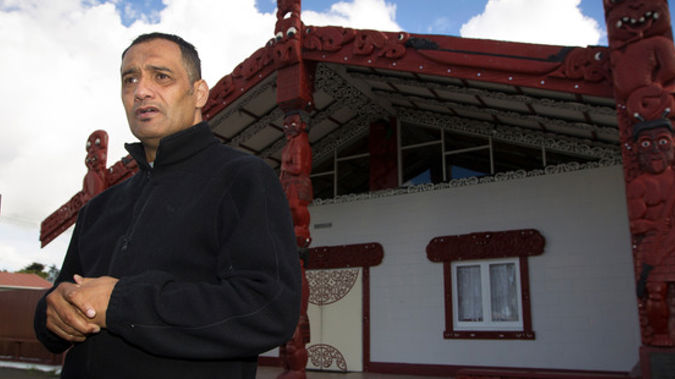 UPDATED: 5.53pm The South Auckland Marae that has taken in 54 homeless families is calling for the armed forces to help out with the housing crisis.
Te Puea Marae in Mangere Bridge says it is now full and has 12 families on a waiting list.
"We really would like those in authority to lift this to another level," Marae chairman Hurimoana Dennis told reporters today.
"Why can't the armed services be brought in to create a staging area where people can stay?" he asked.
"The weather being what it is, it would be helpful if we had a temporary marquee and some help with some cooking and stuff as well.
"There are facilities across Auckland which could be used, even for a period of time, so that families can be housed.
"I think it should be top of everyone's list because this is New Zealand 2016, we shouldn't be having this problem."
The marae has helped nine families into housing so far, including a couple with a two-week-old baby Mereana who have been offered lodgings with another family.
More than 100 Aucklanders have offered either space in their homes or whole houses to rent for the homeless families.
Well wishers have also donated bedding, clothes, home appliances, lounge suites and food.
Since news broke yesterday about baby Mereana, whose parents had been sleeping in a tent at Whakatane,  people have given her two dressers of bedding, a cot, a flax wahakura and another bassinet.
But Building and Housing Minister Nick Smith said the family didn't tell Housing New Zealand they had an infant child because they were concerned it may be removed from them if they declared it.
"That is unfortunate. I think that the circumstances are understandable and the lesson from that is for MSD is to be able to reassure families that providing their full information will ensure that we can meet their housing need."
Two Work and Income staff are working at the Marae to assess people's eligibility for social housing and other assistance.
Te Puni Kokiri has given the Marae $10,000 to help cover its expenses.
Flick Energy has given it three months of free power and Spark has offered to cover phone bills.
Updates are being posted on a Facebook page, Te Puea Memorial Marae Manaaki Tangata.