Man who died in Pukekohe house fire was inside looking for his partner
Author

Publish Date

Sun, 29 Jul 2018, 6:16PM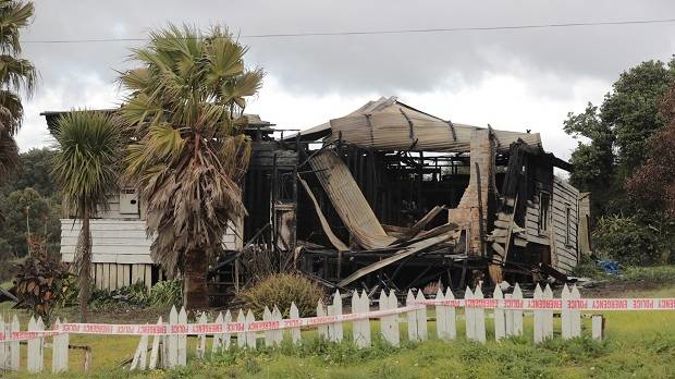 Man who died in Pukekohe house fire was inside looking for his partner
Author

Publish Date

Sun, 29 Jul 2018, 6:16PM
The 55-year-old man who died in a fatal house fire in Pukekohe last night had rushed inside to save his partner.
But the man had not realised his partner had already returned outside after discovering smoke and he died while looking for her.
Fire risk manager Terry Jordan said the couple had lit three candles in the house earlier in the night because they had no power at the property.
"The power had been turned off into the house because the occupant didn't want to pay the power bill."
The house was only occupied some of the time, he said.
A candle in the lounge caused the fire, which engulfed the entire house.
"It was munted," Jordan said.
The couple had been sitting outside when they decided to pop to the shops. When they returned 20 minutes later the candles had caught the 1930s weatherboard house alight.
"One rushed in because she really wanted to go to the toilet and found it smokey and came out. Then the other person came in thinking that person was still in the house so went in looking for her."
There were no smoke alarms at the property.
Fire and Emergency New Zealand was called to the fire at about 8.45pm and found the home had been entirely consumed by the blaze. About 10 fire engines and their crews battled the fire.
A police media spokeswoman said a scene examination at the Blake Rd property had been completed and the fire was not being treated as suspicious.
A formal identification process is to be carried out before police notified next of kin.
A neighbour told the Herald the man had lived in the rental property with his partner for a couple of years, a neighbour said.
The couple often had visitors coming and going, he said.
The neighbour, who lived on the other side of the road to the destroyed house, had not been at home when it went up in flames.