Local councils back crack-down on window washers
Author

Publish Date

Wed, 14 Jun 2017, 6:06am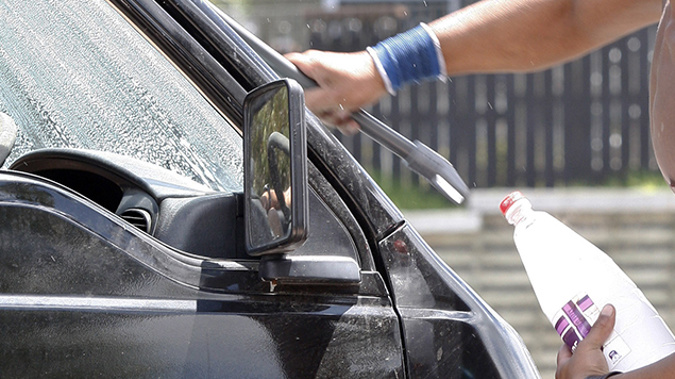 Local councils back crack-down on window washers
Author

Publish Date

Wed, 14 Jun 2017, 6:06am
Local councils are backing a move to crack-down on intersection windscreen washers.
National MP Jami-Lee Ross currently has a Members' Bill before Parliament that would put in place an enforcement regime allowing window washers to be fined if authorities deem their activities to be unsafe.
In its submission, the Wellington City Council is backing the Bill - saying windscreen washing generates public concern and at times creates a perceived threat to personal safety.
The Christchurch City Council holds a similar view, and believes introducing fines for offenders will be more effective than using local government by-laws.
Meanwhile both the Whanganui and Whangarei District Councils are also supporting the Bill - they like the other councils, believe enforcement should be done by police.
AA spokesman Mark Stockdale said the people that do windscreen washing aren't getting the message under the council bylaws that currently exist.
"What we would expect to see happen, following this Bill being passed, is that the police will target a couple of intersections for a few days where they know this is a problem. Hopefully those people will actually get the message that this behaviour is unacceptable."
Mr Stockdale said vehicle window washers can be intimidating to motorists when soliciting for money, create a nuisance to road users and can obstruct traffic.
"This is simply a service that there is actually no public demand for. Motorists don't need people to be soliciting to wash their windscreens for payment, when motorists can actually wash their own windscreens for free," Mr Stockdale said.