Lizzie Marvelly pulls out of Paul Henry panel in protest
Author

Section

Publish Date

Sunday, 30 October 2016, 7:06p.m.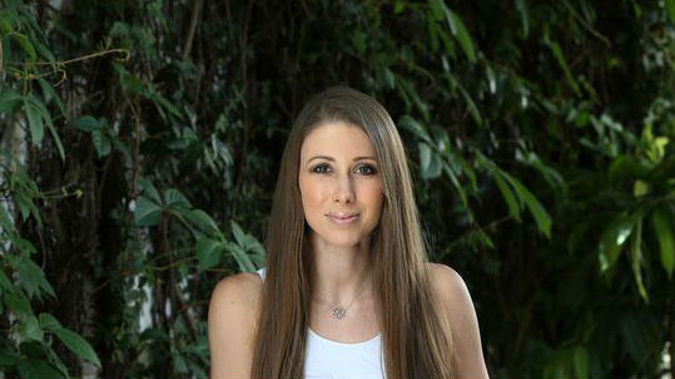 Singer/songwriter Lizzie Marvelly has pulled out of a panel on TV3's Paul Henry Show tomorrow in protest at Henry's comments about women's breasts.
Marvelly, a Weekend Herald columnist and founder of the feminist website The Villainesse, said on Twitter she was "saddened" to read Henry's comments to Herald journalist Greg Bruce about the "perfect titties" of a woman at another table in the restaurant where he was interviewed, and the "adequate titties" of a woman she was dining with.
I was celebrating my Dad's 60th yesterday, but was saddened to read Paul Henry's comments in Canvas and won't be on the show tomorrow. pic.twitter.com/d28Q3zCadq

— Lizzie Marvelly (@LizzieMarvelly) October 30, 2016
"I have a huge amount of respect for Paul as a broadcaster and a person, and I was surprised to read his objectifying comments," she said.
"I was looking forward to returning to the panel on the Paul Henry show tomorrow morning, but in the light of his remarks I don't feel it would be appropriate for me to be on the show at this time."
She declined to answer a message from the Herald asking whether she would never appear on the show again, but said she was invited on to tomorrow's panel two weeks ago with no specific topic in mind.
Henry also declined to answer further questions today after issuing a statement last nightsaying he "meant no offence" to the two women he spoke about to Bruce.
"There is absolutely no way the women could have heard the conversation that took place. I would never want to make anyone feel uncomfortable," he said.
His comments came under a storm of criticism today. Victim advocate Louise Nicholas said she was "gutted" by his remarks and offered to "educate" him about sexism, and psychologist Nicola Gavey said Henry came through in the interview as a whole as "astonishingly narcissistic".
Australian Broadcasting Corporation presenters Mark Colvin and James McHale mocked Henry's claim that rival TV networks were "scared shitless" by his breakfast show on Australia's Ten Network, which was scrapped after nine months in 2012 after averaging only 40,000 viewers a day - a tenth of its two main competitors.
"Remember that Kiwi Paul Henry who bombed on Channel Ten? No? Well it wasn't his fault," said Colvin in a sarcastic Twitter post linking to Henry's claim that the Australian network was "poorly managed, disastrous, a clusterf---".
Bruce, in his original piece for the Herald's Canvas magazine, said Henry was unapologetic about his Network Ten job, which was initially reported as a A$1 million three-year contract.
"He said that he was a genius and had managed in spite of the endless disasters to get about 50,000-60,000 viewers after nine months on air, and that the two established competitors, on channels Nine and Seven, were 'scared shitless' by the time the show was cancelled," Bruce wrote.
iwi media commentator Brian Edwards said the interview should have been headed: "Suicide note from a deranged narcissist".
Gavey, author of Just Sex? The Cultural Scaffolding of Rape (2005), said his comments last night were not an apology.
"They're all about him and what he intended or not. There's no ounce of insight into what's wrong with how he was talking about the women in the restaurant, and the wider socially corrosive effects of that kind of 'locker room' talk about women," she said.
"None of that is surprising when you read the full Canvas article, where he comes across as astonishingly narcissistic."
She said Henry's employers TV3 and MediaWorks must be concerned.
"It's pretty hard to see how anyone could read that article and feel good about Henry having such an influential media platform," she said.
"It's not just the sexism, it's his apparent lack of curiosity about the world beyond himself and his lack of respect for other people in general - altogether a pretty ugly mix."
A MediaWorks spokesman said last nightthat the company "does not condone offensive behaviour".
However, the spokesman said todaythat neither Henry nor the company would be commenting further.
A spokesman for Prime Minister John Key said Key would go ahead with his regular Monday morning chat with Henry tomorrow, despite the controversy.
TV3 said last month that the audience for Henry's New Zealand breakfast show increased by 65 per cent in the year to September, hitting 40,000 people aged 25-54 on the day TVNZ relaunched its rival breakfast show with Jack Tame and former Henry co-host Hilary Barry. But the TVNZ show on its first day still outrated Paul Henry with 46,000 viewers in the target age group.\