Lecretia Seales loses right to die case
Author

Publish Date

Fri, 5 Jun 2015, 3:02PM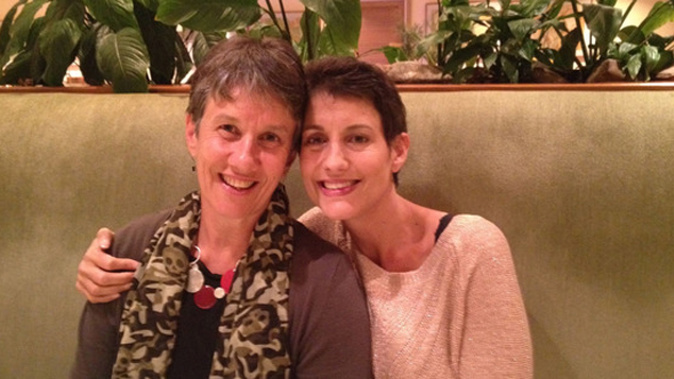 Lecretia Seales loses right to die case
Author

Publish Date

Fri, 5 Jun 2015, 3:02PM
Updated 4.35pm: Lecretia Seales' legal team says her death does not rule out the possibility of an appeal, after she lost her landmark legal battle earlier today.
MORE: Seales dies after family receives judgement 
MORE: Read the full judgement here
In his judgement Justice David Collins says the complex legal, philosophical, moral and clinical issues raised by Ms Seales' proceedings can only be addressed by parliament passing legislation to amend the effect of the Crimes Act.
But he's also acknowledged parliament has shown little desire to engage in the issue.
Justice Collins says although Ms Seales hasn't obtained the outcomes she sought, she has selflessly provided a forum to clarify important aspects of New Zealand law.
Her husband Matt Vickers has just address media - saying they miss her dreadfully already.
"I wish it were Lecretia here today talking to you instead of me. Her fine legal mind would do a better job of interpreting Justice Collins' judgement for you."
Matt Vickers says they received an interim judgement on Tuesday, and he explained to his sick wife that she would not be able to seek assistance to die.
He said even though Lecretia couldn't speak, there was no mistaking her response.
"She was hurt and disappointed. She fixed me with a stare with her good eye, as if to say isn't this my body, my life? Her breath slowed, and she turned her head away. Her reaction utterly broke my heart."
The 42-year-old Wellington lawyer had terminal brain cancer and her health deteriorated rapidly in the days since her appearance in the Wellington High Court.
She was seeking a declaration that her doctor would not risk prosecution under the Crimes Act if she were to assist Ms Seales to end her life, in the event her final days became unbearable to her.
Ms Seales died of natural causes at 12.35am this morning.
She was a senior legal and policy adviser at the Law Commission, and was diagnosed with the in 2011.
Her illness caused gradual paralysis, and she lost the ability to move her hand, arm, leg and also her eyesight on the left side of her body.
The tumour rendered her incapable of watching the whole of her case unfold in the High Court at Wellington.
Law change attempts
Newstalk ZB Political Editor Barry soper reports that two attempts have been made by MPs to change the law, both came after personal experiences with death.
"Michael Laws sponsored a bill after his colleague died after a terminal illness that was easily defeated by a conscience vote."
"Peter Brown tried in 2003 after his wife died of cancer. That attempt failed by just one vote."
The Justice Minister has praised the bravery of Lecretia Seales for taking a case to the High Court.
Amy Adams said the issue may end up in Parliament again.
"It wouldn't surprise me at all if we do see it come before Parliament from a members bill in due course, and if it does then each MP will have to vote as their conscience dictates."
Family's statement in full
We are naturally very disappointed with Justice Collins' judgment. He found in our favour in relation to the evidence before him, but his interpretation of the purpose of the law meant he could not find aid in dying was available to Lecretia or inconsistent with the Bill of Rights.

Justice Collins found that while palliative care had made great advances, it was not able relieve all suffering, including for pain and psychological and emotional suffering. He emphasised the importance of individual autonomy and dignity.
He found that Lecretia was not vulnerable and that her wish to have access to assisted dying "was a rational and intellectually rigorous response to her circumstances". He said it was important to ensure doctors did not make a decision based on their assumptions about people's vulnerability as this would devalue respect for individual autonomy.
He found that without assisted dying Lecretia was put at risk of premature death, for fear that she would be incapable of doing so when her condition deteriorated, which engaged her right to life. He accepted evidence that, under the status quo, others who are terminally ill have taken their lives prematurely while they are still able to.
Yet despite these finding, and acknowledgement of the potential suffering and risk of early death for those with a terminal illness, Justice Collins felt unable to grant the declarations Lecretia sought.
A core reason was that, in his view, the provisions under the Crimes Act required protection of not only the vulnerable, but even for people like Lecretia, who are not vulnerable, and whose wish for assisted dying was a rational response to their terminal illness and potential suffering. He did so, based on his understanding of the New Zealand case law and notwithstanding that that approach to the law is not shared in jurisdictions including the UK, Canada and South Africa. For us, as a family, it is terribly disappointing that the Judge was prepared to go as far as he did but not take this last step.
The judgment has starkly highlighted that the status quo is not ideal; that people are at risk of intolerable suffering and are at risk of ending their lives earlier than they would otherwise. Justice Collins was clear that it is for Parliament to address these issues.
So as a family, we would address ourselves to the politicians. The public reaction to Lecretia's case has been huge. It is clear beyond doubt that people want to debate this issue regardless of their personal position. The debate needs to happen. The time is now.

Let us give Lecretia her legacy.
Take your Radio, Podcasts and Music with you