'Kiwiana' Christmas gifts being readied for troops overseas
Author

Publish Date

Thu, 28 Sep 2017, 2:52PM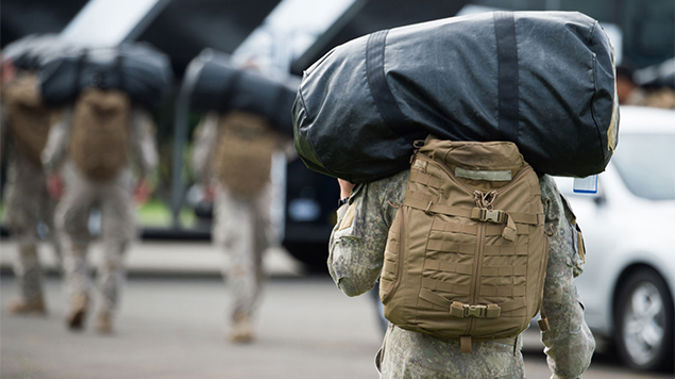 'Kiwiana' Christmas gifts being readied for troops overseas
Author

Publish Date

Thu, 28 Sep 2017, 2:52PM
Boxes of Christmas gifts are being packed in Upper Hutt for members of our military serving overseas.
The Upper Hutt community's been out in force to packaging up 300 parcels of kiwiana goodies to send to troops serving overseas this festive season.
The boxes are going down an assembly line of military and RSA members, Mt Cook School students, and some local business people.
NZ Joint Forces Deputy Commander Kevin McEvoy said he received similar packages at Christmas and it made him feel less alone
"They make a real difference, people on the other side of the world missing their families at a time when family and friends are important, they might be sitting alone in the middle of nowhere and by themselves."
RSA President BJ Clark said it can be difficult to get familiar items in many places our soldiers are deployed, which makes the packages extra special.
"It's about receiving something from home, when you're opening it up and it's just the 'oh yeah Vegemite' just great, just chewing gum and all these sorts of things."
Year eight Mt Cook student Alyssa Ta said two years ago a woman from the Air Force received a card from her, and then came to visit when she returned to New Zealand.
"She said that it reminded her of home and that people were thinking about her back at home and it was just the most amazing feeling ever."