Kiwi kids born today predicted to live until next century
Author

Section

Publish Date

Monday, 1 January 2018, 6:28a.m.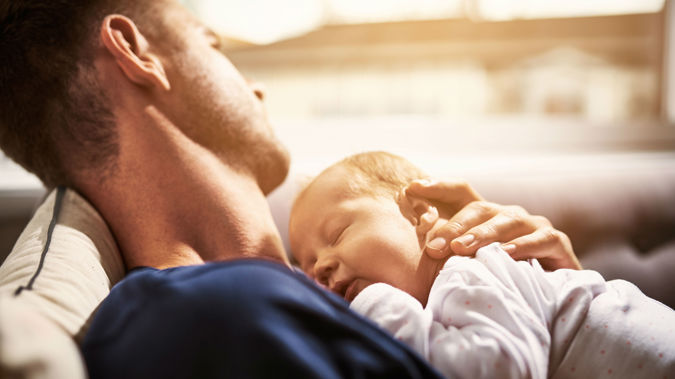 Around 170 babies will be born in New Zealand today - and new predictions suggest on average they'll live long enough to see in a new century.
Unicef has worked out, in conjunction with the World Data Lab (WDL), that these kids will have some of the longest lives in the world.
New Zealand's life expectancy has risen to 83 years old.
That means Kiwi kids born today who will live until 21-hundred [2100], will be able to take in 21 Rugby World Cups, and celebrate the 260th anniversary of the signing of the Treaty of Waitangi.
But Auckland University Professor Peter Shepard says our life expectancy could be higher.
"I think what's holding back our average most is premature deaths from diabetes and preventable heart disease and so on."
New Zealand babies will account for just 0.044 per cent of the estimated 385,793 babies to be born globally on New Year's Day.
WDL is the world's most complete data set on human life. Based in Vienna and with hubs all over the world, it's estimates for the number of babies born draws on the period indicators and the life tables of the UN's World Population Prospects. Building on these datasets, World Data Lab's algorithm projects the number of births for each day by country and gender, and their corresponding life expectancy.
Unicef challenges nations around the world to make sure more newborns survive their first days of life, Unicef NZ executive director Vivien Maidaborn said.
"Babies born in New Zealand have access to high levels of care, education and medical assistance, which is reflected in their long lifespans.
"Our hope is that by the time these babies reach adulthood, the success we see in New Zealand is shared with other countries around the world.
"This New Year, Unicef's resolution is to help give every child more than an hour, more than a day, more than a month - more than survival. We want to see governments and partners join the fight to save millions of children's lives by providing proven, low-cost solutions."
Over the past two decades, the world has seen unprecedented progress in child survival, halving the number of children worldwide who die before their fifth birthday to 5.6 million in 2016, Maidaborn said.
But despite these advances, progress has been slower for newborns. Babies dying in the first month account for 46 per cent of all deaths among children under 5.
"We are now entering the era when all the world's newborns should have the opportunity to see the 22nd century.
"We want to see all babies living the same long and happy lives as babies born in New Zealand and other developed countries."
- with content from NZ Herald