Kiwi expat arrested for 'masterminding' mother's death, after first blaming wife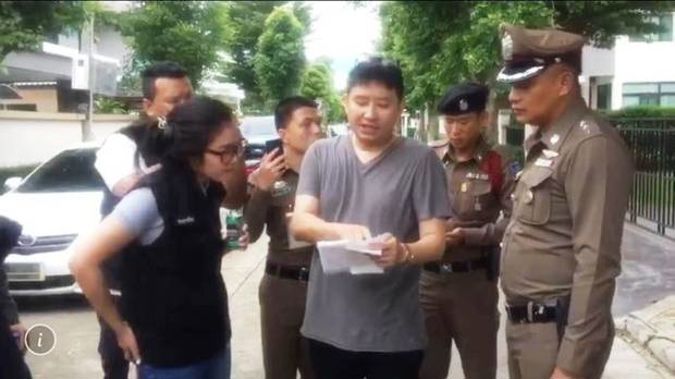 Kiwi expat arrested for 'masterminding' mother's death, after first blaming wife
A Kiwi expat has been arrested in Thailand for allegedly masterminding the death of his elderly mother - after initially blaming his young wife.
Brian Lee, who local media say is a 54-year-old Korean man from New Zealand, has been charged with masterminding the murder of 76-year-old An Jung Ja at his home in Chiang Mai, northern Thailand.
It comes after Lee's 27-year-old wife was arrested on Thursday (local time) when police were called to the home and found the victim.
Local media reported the victim - who suffered from Alzheimer's and had originally escaped from North Korea years ago - had been stabbed in the chest with a kitchen knife, which was protruding from her body.
The Chiang Rai Times newspaper said Brian Lee was yesterday taken into police custody after forensic evidence and footage from a security camera showed he had allegedly lied about a fight he claimed occurred between his wife and mother - which ultimately led to her death.
He told police his mother, who suffered from dementia, became angry at his wife and, as a result, grabbed her and slammed her head against a wall.
His wife then apparently stabbed the elderly woman in retaliation, Lee told police.
When authorities took Lee's wife away, she appeared stressed and had threatened to harm herself.
Local media also ran photographs of Lee on that day; showing him presenting two letters to police.
He said his wife had written both - one written before and after the incident - describing the rocky relationship between the two women.
However, after studying the forensic evidence and security camera footage, police concluded that Lee was lying about the quarrel and took part in the killing of his mother.
His wife Park Songhee is presently under police watch at Chiang Mai Hospital.
Police said Lee's mother had several apartments and businesses in South Korea, and Lee had brought her to live with them in Chiang Mai six months ago.