Kids as young as 3 entered in NZ Super Kids modelling competition
Author

Publish Date

Sun, 19 Nov 2017, 6:53am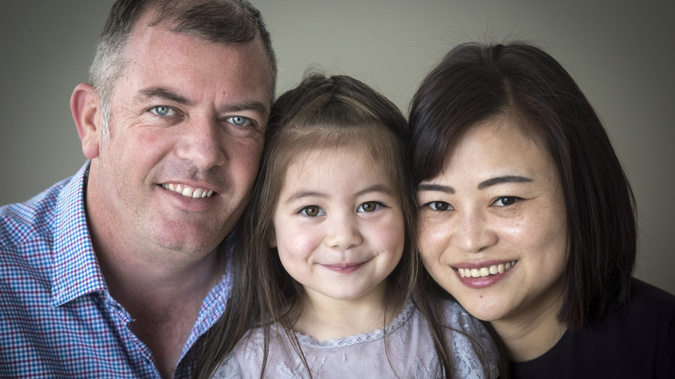 Kids as young as 3 entered in NZ Super Kids modelling competition
Author

Publish Date

Sun, 19 Nov 2017, 6:53am
Preschoolers entered in contest involving catwalks and photo shoots.
Kiwi kids as young as 3 have been entered into a new modelling competition where the winners travel to China for an international event which has a swimwear segment.
Organisers say about 80 children are registered for the first New Zealand Super Kids & Teens Model Competition.
Although the age requirement for entry is 4, an organiser told the Herald on Sunday they were accepting 3-year-old applicants who would be turning 4 before the finals in February.
Critics are slamming the event saying modelling competitions are not child-friendly and cautioned about sexualising children.
Co-organiser Jenny Yang, a former model and mother-of-three, defended the decision to open the contest to very young children.
"Modelling is misunderstood ... it is actually an art form, just like piano and ballet, and in my view it is very appropriate for children to start at a young age," Yang said.
Contestants will undergo catwalk training, have a photo shoot and an online presence for voting purposes.
It costs $85 to enter the contest which has three categories - young children (4 to 7 years), children (8-11 years) and teens (12-15 years).
Finalists will parade in casual and evening wear, and perform in a talent segment at the grand finals to be held at SkyCity Theatre in February.
Winners and "exceptional contestants" can then go to the 2018 China Asean International Fashion Week, where Yang said they should be "open" to modelling in swimwear.
"We will talk to the parents ... that it is highly likely their kids will have to wear swimwear, but it will be their choice," Yang said.
"This is just how the international market is, and parents will have to be open about it."
Co-organiser Amanda Deng said there was demand for child fashion models and this competition aimed to find the best from New Zealand.
"These days fashion modelling is not just for or about adults, and we are hoping to fill that gap."
Deng said the chance to perform on the international stage meant young models from New Zealand could also end up securing lucrative contracts.
One young contestant has already done fashion shoots in China and television ads in New Zealand.
At just 4 years of age, Hannah Cox, from Flat Bush, has a legion of fans on her Meipai page - a Chinese app similar to Instagram - with more than 207,000 followers.
Mum Wenyi Cox manages Hannah's social media accounts and posts candid videos of her on Meipai.
"Hannah is already somewhat like a little star in China," she said.
"We even get stopped in public by people who recognise her and want to take pictures with her."
Dad Iain Cox said they learned about the contest from an advertisement on Chinese social media WeChat.
"At age 4, some might say it's too young, but Hannah just seems so natural at it and she enjoys it," he said.
"What she enjoys we enjoy ... she plays golf, does ballet as well and all things she enjoys brings us closer as a family."
He said they were open to Hannah modelling all types of fashion, including swimwear.
"If I hadn't been to China then maybe I would have thought otherwise, but over there it's quite common and there's nothing sexual," he said.
"Anyway, we are all into it as a family and will be watching out for each other ... and we'd like to see her be the best in whatever she's doing, and give her all the options that we can give her."
However, Parenting Place creative and development director Dave Atkinson, who has worked with young people in the field of resilience and mental health, said child modelling set off "serious alarm bells".
"Young people are exposed to an unprecedented amount of advertising and media every day, most of which has a very strong underlying message that 'your value is based on your achievements, fame, or beauty'," Atkinson said.
"As parents it is our responsibility to protect our children from these ideas for as long as possible and to build a healthy sense of belonging and identity that goes far beyond their appearance."
Atkinson added: "One of the saddest beliefs a young person can grow up with is that they are significant or loved because they are beautiful."
Family First National Director Bob McCoskrie maintains catwalk training, photo-posing and modelling should be restricted to grown-ups.
"There are no redeeming factors about child modelling and beauty pageants ... they receive the message that their value is in their appearance and associated with sexualised standards," McCoskrie said.
"A premature interest in a sexy appearance, an obsession about body image for a 4-year-old and an undermining of the social prohibition against seeing children as sexual objects and sexually attractive are all huge warning flags."