Jim Anderton buried on Waiheke Island
Author

Publish Date

Sat, 13 Jan 2018, 3:11pm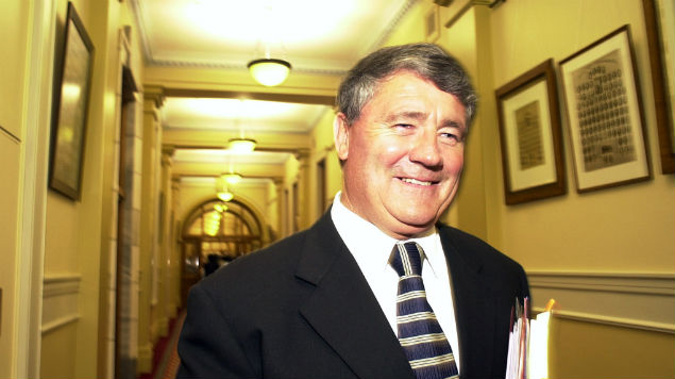 Jim Anderton buried on Waiheke Island
Author

Publish Date

Sat, 13 Jan 2018, 3:11pm
Family and friends are saying their final goodbyes to Jim Anderton this afternoon.
The former deputy Prime Minister is being buried at Onetangi Cemetery, on Waiheke Island.
Anderton died last weekend, two weeks shy of his 80th birthday.
As Anderton's casket was unloaded from the hearse and carried to his burial plot a haka performed by mourners rang out.
A priest led the procession.
A speech made in both English and Māori remembered him as a loved husband, father, grandfather and a man of principle.
The burial closed with a song and a prayer.
Former Labour list MP Dover Samuels was among the mourners. He shared stories about his time fishing with Anderton and their friendship.
About 100 people gathered at the cemetery.
It is where his mother is buried and where he spent many years as a child, family friend Josie Pagani said.
"There's a big family connection here.
"He was very much an Aucklander and an adopted Cantabrian."
Pagani, who worked in Anderton's office while he was a Labour politician, said it was fitting to have a public funeral in Christchurch and a smaller gathering of friends, family and political associates in Auckland.
"It's a time for family and those who really loved Jim as a husband, a friend and a mentor," she said.
Anderton is also being remembered by environmentalists for his role in protecting native dolphins.
Otago University professor Liz Slooten said Jim Anderton, former Prime Minister Helen Clark and former Labour Party MP Pete Hodgson are Hector's dolphins heroes.
"And if you gave one person the gold medal it would be Jim Anderton. Just the size of the area that he protected for the dolphin is by far the biggest step."
She's hopeful this Government will carry on Anderton's legacy and give even more protection to dolphins, as there is no protection for Hector's dolphins in Nelson and Tasman and the remaining protection is patchy.
- NZ Herald / Newstalk ZB