Jason Walls: Toothless Kāinga Ora must be given the power to evict violent tenants
Author

Publish Date

Tue, 23 Nov 2021, 10:57AM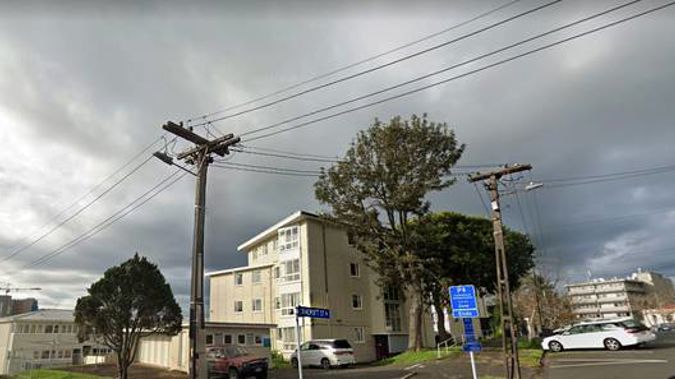 Jason Walls: Toothless Kāinga Ora must be given the power to evict violent tenants
Author

Publish Date

Tue, 23 Nov 2021, 10:57AM
There seems to be a problem at New Zealand's social housing agency – Kāinga Ora.  
They either can't, or won't, evict tenants no matter how much harm they cause to their neighbours.   
The issue was thrust into focus last week, after the Herald reported two pensioners in Whangārei had been subject to a "prolonged campaign of intimidation and fear" at the hands of their Kāinga Ora neighbours.   
The pensioners – also Kāinga Ora tenants – say they've been terrorised at the hands of their Black Power member neighbour, who allegedly threatened to slit the 82-year old throat to watch him "bleed out".  
The Police have been called 20 times this year alone and the pair are "at breaking point," suffering from constant anxiety.  
I can imagine.   
To Kāinga Ora's credit, the housing agency did step in. They halved the couple's rent, paid for counselling, and arranged for a private security firm to visit the home periodically.  
They've also arranged for the couple to stay at an Air BnB.  
But there is one element missing from Kāinga Ora's response to the issue – any major repercussions for the anti-social tenants.   
One would think a death threat would warrant an eviction notice – but no, it appears they get to stay.   
This is, unfortunately, unsurprising.   
According to Public Housing Minister Poto Williams, there have been just three evictions from Kāinga Ora homes since this Government took office in 2017 and none since 2018.   
This begs the question – does Kāinga Ora have a 'no evictions' policy?   
The answer to that question is: Depends who you ask.   
Poto Williams, for example, says: "We do not have a no-evictions policy".  
"Eviction is a last resort," she told the House.   
But Williams' denial of the 'no evictions' policy is directly contradicted by a case heard at the Tenancy Tribunal.  
In 2020, Kāinga Ora was taken to the Tribunal after numerous complaints about their tenant's "disturbing and dangerous behaviours".   
Kāinga Ora's lawyer explained the agency had "tried everything" to try and resolve the issue, including numerous Police interventions.   
But here lies the issue: "[Kāinga Ora's lawyer] explained that Kāinga Ora policy was not to issue 90-days notices, nor to terminate tenancies".  
When this was put to her in the House, Williams said: "As I've already said, there is a no-evictions policy".  
What is in place, however, is a "sustainable tenancies" policy, where Kāinga Ora can relocate tenants.  
Williams says in the last 12 months, 160 households have been relocated.   
This is at least something. However, the Opposition has argued that this is simply moving the issue somewhere else.   
Williams won't say if this option is on the cards for the unruly Whangārei gang member.  
Nor will she say if Kāinga Ora will pull the trigger with a rare eviction – if it actually can.   
This will be a blow to the terrorised Whangārei pensioners.  
"They're not coping," their daughter told RNZ.  
"There is no help, there is no support and they're just sitting there every day waiting for this to end. A pin will drop and my mum's going to freak out. They're going to have post-traumatic stress from this."