PM on mosque shooting: 'One of New Zealand's darkest days'
Author

Publish Date

Fri, 15 Mar 2019, 4:25pm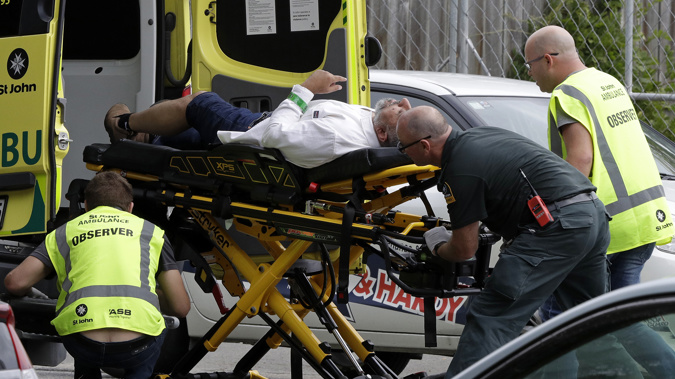 PM on mosque shooting: 'One of New Zealand's darkest days'
Author

Publish Date

Fri, 15 Mar 2019, 4:25pm
Addressing a media conference in New Plymouth today, Prime Minister Jacinda Ardern described the events in Christchurch as this one of New Zealand's darkest days.
Gunmen have opened fire at mosques in Christchurch, with reports of between nine and 27 people killed. One man is in custody but there is the possibility that other shooters are involved.
Ardern described the event as "extreme and unprecedented violence".
Police were "actively managing the situation".
She will be flying to Wellington where she will speak with agents as soon as she lands.
"I'm not currently in a position to confirm the number of deaths or injuries," Ardern said.
"This is and will be one of New Zealand's darkest days."
She said there was no place in New Zealand for this level of violence, and said her thoughts are with the people of Christchurch and the families of the victims. 
In a statement, Police Commissioner Mike Bush confirmed that there have been a number of fatalities, but he cannot confirm the specific number.
"We understand that there will be many anxious people but I can assure New Zealanders that Police is doing all it can to resolve this incident."
Bush says that resources are mobilising nationally and support is being brought into the District.
"We are still working to resolve this incident and we continue to urge Christchurch resident to stay inside.
"We ask all mosques nationally to shut their doors, and advise that people refrain from visiting these premises until further notice."
He urges New Zealanders to stay vigilant and report any suspicious behaviour immediately to 111.
The multiple fatalities were at two locations - a mosque at Deans Ave and one at Linwood Ave.