Immigration says chef declined a visitor visa was at risk of overstaying
Author

Publish Date

Thu, 21 Sep 2023, 2:08PM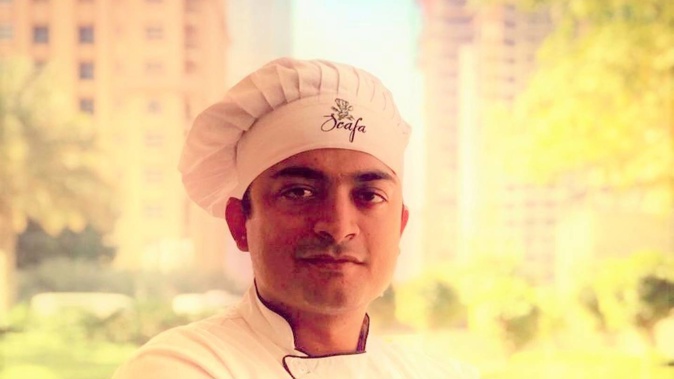 Immigration says chef declined a visitor visa was at risk of overstaying
Author

Publish Date

Thu, 21 Sep 2023, 2:08PM
A chef working for Marriott Hotel in Dubai has been denied a visitor visa to New Zealand because Immigration New Zealand says he is single and at risk of overstaying.
Rahul Longia, 29, has been working at the Dubai Marriott for five years and was planning to visit his sister and her husband living in New Zealand.
Brother-in-law Sandeep Narayan says the situation is laughable because restaurants here were actually crying out for chefs but the chances of Longia overstaying his visa were zero because he was earning "much more than he can ever make" in New Zealand.
INZ is defending its decision to decline the visa saying it was satisfied that its decision was a correct one.
Longia said he had been looking forward to a reunion with his sister and brother-in-law after having been kept apart for years by the Covid-19 pandemic.
"Due to the Covid-19 related travel disruptions and my work schedule not coinciding with their holidays we haven't had the chance to meet since my sister's wedding in India in 2017," Longia said.
"I wanted to spend my month-long holiday with them in NZ before returning to Dubai for the upcoming busy festive season."
He applied for the visitor visa in July but it was declined.
 "I feel that the information provided in my application was not properly considered. This is after the country announced fast track visa for chefs to revive the tourism industry," Longia said.
"In my case, it was only a visitor's visa, maybe they were offended I didn't apply for a fast-track visa."
In its letter to Longia, INZ said the decision to decline the application was because he did not meet immigration instruction requirements.
"It is noted that you are single, and no evidence has been provided to confirm that you have any family member outside of New Zealand who is dependent on you," the letter said.
"You do not appear to own any asset outside New Zealand under your name."
Among other reasons, INZ also said that there were no income tax records from UAE provided and no deposits were found on bank statements to confirm employment income.
Jock Gilray, INZ director visa, said Longia submitted a visitor visa application on July 7 but it was subsequently declined.
"While Mr Longia stated in his application that the purpose for his visit was to spend time with his family in New Zealand, there was limited information...to demonstrate that he meets the requirement to be granted a visitor visa," Gilray said.
"We are satisfied that the decision reached, based on the information provided in support of the application, is correct."
Gilray said it was important that applicants include good evidence that they met relevant requirements as cases were decided based on information and evidence provided.
"While there is no formal right of appeal, Mr Longia can submit an application for a visitor visa again in the future. Each application is considered on its own merits based on the information provided and against immigration instructions, but we cannot guarantee the outcome," he said.
"We appreciate that this is a difficult situation for Mr Longia and his family in New Zealand."
Narayan said his brother would have easily qualified to move here as a chef, but wanted just a visitor visa to visit family.
"It's ironic because if INZ thinks he would want to stay back in NZ to work then isn't that a good thing?" Narayan said.
"NZ isn't that great that anyone who comes here would not go back. He is earning much more in Dubai than he can ever make here."
Narayan said it was sad that the decision meant there would not be an opportunity for a reunion for the family in New Zealand.
Take your Radio, Podcasts and Music with you