'Immediate benefit' for NZ exporters with Korea FTA
Author

Section

Publish Date

Monday, 21 December 2015, 6:21AM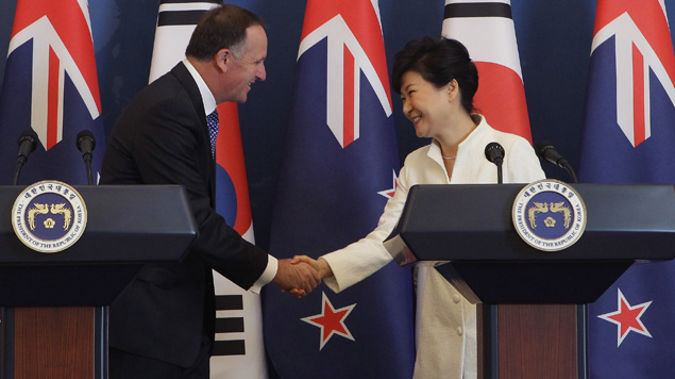 The New Zealand Korea Free Trade Agreement has come into force.
Existing tariffs will be eliminated on $793 million or 48 percent, of New Zealand exports.
The Government says those industries that will immediately benefit are wine and cherries, followed by kiwifruit and other products like hides and skins, some forestry, aluminium and industrial goods.
Trade Minister Todd McClay said it's important to have the FTA in place before Christmas so the first round of tariff reductions can begin today.
"On the first of January the second round of reductions take place and if we take kiwifruit as an example that could well be a 15 percent decrease over a couple of weeks. It could be a really good Christmas present for the kiwifruit farmers of New Zealand."
New Zealand's wine industry is a big winner in the FTA. The Korean market is currently worth less than $10 million a year, but New Zealand Wine Growers chief executive Philip Gregan said with the removal of tariffs it's set to grow substantially.
"The Korean market is growing and growing quite substantially. With the removal of the tariffs we think we're going to see a lot more interest in that market from New Zealand wine exporters, and in five years time it's going to be really interesting to see where the market ends up," Gregan said.
"If we have a performance that's anything like what's happened in China following the FTA, we could be looking at growth into the Korean market three, for our fivefold over the next five years."