Hundreds pay tribute to Lecretia Seales
Author

Publish Date

Wed, 10 Jun 2015, 7:18PM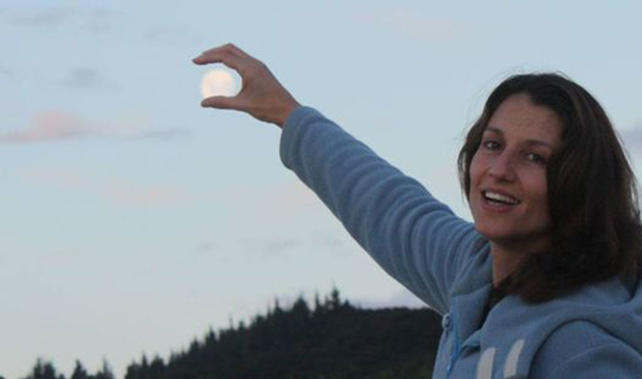 Hundreds pay tribute to Lecretia Seales
Author

Publish Date

Wed, 10 Jun 2015, 7:18PM
Hundreds of people have paid tribute to right-to-die lawyer Lecretia Seales in Wellington today, honouring her thirst for life.
A senior legal and policy adviser at the Law Commission, Ms Seales was diagnosed with terminal brain cancer in 2011.
As her health deteriorated, she filed a statement of claim in the High Court seeking a ruling to determine whether her GP could lawfully administer a lethal dose of drugs to end her life at the time of her choosing.
Ms Seales died last Friday, just hours after a judgment was made in the case. Justice David Collins ruled that a doctor could not assist her to end her life without the risk of prosecution.
Hundreds of friends and family attended Ms Seales' funeral this afternoon, which was held at Old St Paul's in Thorndon, Wellington.
Together, they celebrated Ms Seales wonderful life and achievements, saying she displayed a "bravery, dignity, and strength of spirit as she fought an illness that finally took her life".
Ms Seales' husband Matt Vickers, her mother and father Larry and Shirley Seales, her sister Kat Deller, and close friend Angela O'Meara were among those who paid tribute to her today.
Together, they spoke of Ms Seales love of travel, food and family; her thirst for knowledge; her passion for reading; her contagious laugh; her dedication to her job; and her incredible beauty.
They also spoke of the incredible bravery she displayed while battling her terminal illness.
"Throughout her illness she never once complained or felt sorry for herself ... If we ever asked her how she was, she would always say 'good' even in those last two weeks," Ms Seales' mother said today.
"She never let on how difficult life was for her."
Among the great legal minds to pay tribute were her former colleagues and friends, former Prime Minister Sir Geoffrey Palmer and Professor John Burrows.
Sir Geoffrey recounted how he first met Ms Seales in a law class at Victoria University in 1993, noting she was "conspicuously silent".
"Silence was one of Lecretia's characteristics... but when she spoke you listened."
He said it was the "rigorous, thorough, balanced and creative qualities of her mind" that drew others towards her.
"It's a tragedy her life was cut short when she was at the height of her considerable powers," Sir Geoffery said.
He said while Ms Seales' legacy will be to change New Zealand law, today was to "honour her for the wonderful woman she was and grieve for her loss."
As the service came to a close, a video of Ms Seales played, recorded before she underwent her first surgery.
In the video she said she was overwhelmed and grateful for all the love everyone had shown towards her.
In a statement following the service, Mr Vickers said: "That vivacious, radiant young woman, whose heart was full of gratitude for the life she had lived, and the people she had loved, is the woman we will remember."
He added: "But we will also remember a woman that despite the challenges of her illness, chose to wring out every last ounce of life she could for the time she had left on this Earth."
Mr Vickers said Ms Seales was "a quiet and considered person" who never sought the spotlight or wanted to be the centre of attention.
"But late last year she made a decision to put herself forward, to further an issue she believed in, and that has introduced many more people to the woman she was."
He hinted at the political debate the case had stirred up, saying the day of Ms Seales' death had set in motion "a chain of events which are still playing out".
"That as a family we will need to respond to. It is not appropriate for us to do that today," Mr Vickers said.
"History will judge our political leaders on their action and their courage, while Lecretia's family takes their time to grieve. For today we simply mourn Lecretia and the extraordinary woman she was."
Take your Radio, Podcasts and Music with you