'Human error' leaves Air New Zealand passengers fuming
Author

Publish Date

Sat, 27 Jan 2018, 9:00AM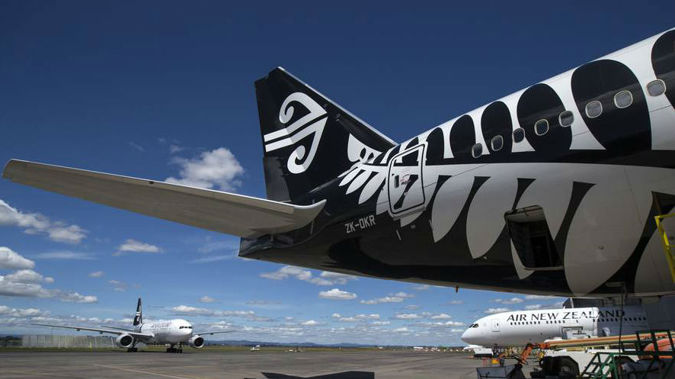 'Human error' leaves Air New Zealand passengers fuming
Author

Publish Date

Sat, 27 Jan 2018, 9:00AM
Air New Zealand customers are fuming following tickets purchased through online travel websites cancelled after a pricing error.
American national Jennifer Lutz bought round-trip flights from Atlanta to Sydney and Auckland to Atlanta for US$540 (NZ$736), for what she said she thought was "such a great deal" from US travel booking website StudentUniverse but was shocked to receive a call a few days later from the company to say there had been a pricing error and that the flights she booked were no longer valid and it would not honour the flights as it had "accidentally priced their tickets too low".
Lutz said she was told the airline would cancel the flights and return her money.
"I reached out to Air New Zealand to confirm because it sounded like a joke, and they said yes my tickets were cancelled, even though they were confirmed and ticketed because there was a human error that allowed the fares to go out," she said.
Lutz said an Air New Zealand customer agent told her the airline had "a lot of meetings" regarding the error and that hundreds of people were affected.
"I'm really disappointed, mostly because they didn't make any effort to try and rebook or honour the fares," Lutz said.
She said she had expected Air New Zealand to honour the tickets.
"I feel like as a company they could have handled that much, much better.
"I really have no interest in booking with Air New Zealand again after that experience."
Jennifer Lutz, right, and her partner had their flights cancelled by Air New Zealand. Photo / Supplied
Lutz's partner, along with a group of her classmates, were also impacted by the pricing error and also had their separate flights cancelled.
"[The agent] said that anyone who had booked between some specific time period through agencies were affected," she said.
A number of people have taken to Twitter to voice their frustration following ticket cancellations, indicating the problem was widespread among numerous booking agents, including Expedia.
One person said Air New Zealand had told him the airline had received more than 1,000 calls regarding the issue.
Twitter user "Marrisa" tweeted the company saying: "Absolutely unbelievable that I have fully paid for and CONFIRMED ticket and you've just cancelled my entire reservation more than 48 hours after I booked.
Air New Zealand replied saying she needed to send her receipts to her travel agent to assist with the matter.
Another Air New Zealand customer, who booked a flight through Expedia, also had his tickets cancelled.
He had received a notice from Expedia which read: "We have been made aware by Air New Zealand that they had an issue with the pricing of their tickets, which caused a number of tickets to be sold at prices significantly lower than their actual value," the notice read.
Expedia notice informing the customer of airfare pricing error. Photo / Screenshot
"Due to the error, Air New Zealand has taken the decision to cancel all tickets affected by this."
In a statement to the Herald, Air New Zealand said it had charged approximately 10 percent of the intended value of the cancelled flights.
"For a short period of time on Tuesday US time, some fares for travel from cities in the United States to New Zealand were mistakenly made available through third party websites and travel agents for approximately 10 percent of their intended value," an Air New Zealand spokeswoman said.
"This meant that some one-way fares were available for travel from the United States to New Zealand for about US$100 (NZ$137).
"These fares were available at that price as a result of a genuine human error in the data entry process. They have been cancelled and customers will receive a full refund from their travel agent."
The spokeswoman said the US Department of Transport regulated flights to and from the US and it was following their guidance on the mistake fares.
"In addition to full refunds, any legitimate "out of pocket" expenses that the customers may have incurred will also be reimbursed."