How to beat the back to work blues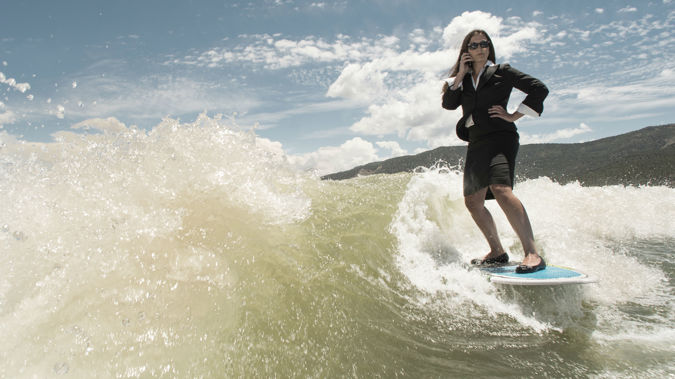 As thousands of Kiwis face the back-to-work dread today, experts are offering some simple advice to survive the week and "keep the holiday feeling going".
As the working year begins and thoughts of sun, sand and holidays recede it is easy to suffer the back to work blues, but on the bright side Northland, Auckland and Wellington all have anniversary days in the next three weeks, followed closely by Waitangi Day on February 6.
Clinical psychologist Dr Dougal Sutherland, of Victoria University of Wellington, says the feeling of dread often felt in the last few days of the holiday is normal.
"Lots of people talk about it and I have personally experienced it," he said.
"It's that natural return-to-work drop in mood."
He suggested easing back into the work year, if possible, by starting out on reduced hours for a few days.
"Maybe have a couple of long weekends - Auckland and Wellington have anniversary weekends in January; that helps keep the holiday feeling going."
Professor Helena Cooper-Thomas, an Auckland University of Technology expert in occupational psychology, said that while feeling a little low on returning to work was common, many other people loved getting back to work.
"Some people will be energised by the break and raring to go."
This is especially true during the first two weeks of the month with only transient rainfall for the southwest of the South Island.
"Expect some cloudier and windier periods as well as some wetter weather for those in southern and western areas," MetService meteorologist Tui McInnes said.
But added, "if you're in the upper half of the North Island, the outlook for the week is looking mighty fine!"
This week there are a few hotspots around with a number of centres expected to reach the high twenties and even the low thirties, he said.
The warmth and long hours of daylight mean you can still go for fish and chips at the beach after work, enjoy an early evening swim or a stroll through the park.
There are also plenty of events on this month to keep you in the summer groove.