Housing development to be built specifically for first home buyers
Author

Publish Date

Wed, 20 Jul 2016, 12:18pm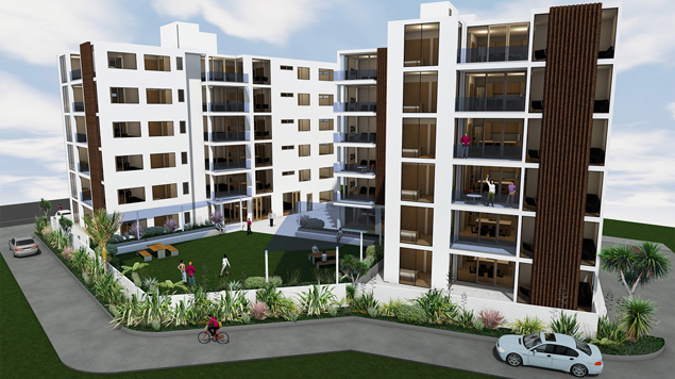 Housing development to be built specifically for first home buyers
Author

Publish Date

Wed, 20 Jul 2016, 12:18pm
A charitable trust is hoping to get more young families owning homes, with a housing development geared specifically at first home buyers.
The West Evangelical Schools Trust is inviting first home buyers to purchase one of 30 "family sized" apartments in New Lynn, close to Lynn Mall and New Lynn Train Station
It plans to cap the price of the two-bedroom one-study apartments at $550,000 to enable first home buyers to access the KiwiSaver Welcome Home Loan government grant.
The trust will also follow the requirements of the KiwiSaver scheme, meaning the buyer has to live in the apartment and not be a landlord or investor.
The apartments will be part of the six-storey 40-apartment building the trust plans to build on Delta Ave, to raise funds for building maintenance at private schools.
Trust secretary Jason Baird said the apartments would be of a high quality and would be much roomier than some of the shoe box apartments being built in the Auckland CBD.
"We're looking at apartments because that is a way we can make these affordable, but they are sizable apartments.
"We're looking at apartments that young couples, maybe looking to start families, wanting to move into that next of their life, can begin to do that."
Baird said the non-profit trust was selling the apartments for much less than the market value of neighbouring apartments of similar quality.
"[The housing shortage] is much larger than we as a small trust can ever dream to address.
"We are going to do our little bit in that for first home buyers, typically those who are going to be able to access the Government grants."
The project is yet to get final approval but the site is in a Special Housing Area. Construction is due to start early next year and is expected to be completed by mid-2017.
A meeting for expressions of interest is being held at 7pm today at the New Lynn Bowling Club on Reid St.
The apartments are being sold on a first in, first served basis.