Holiday season drownings down on last year
Author

Section

Publish Date

Wednesday, 3 January 2018, 2:36p.m.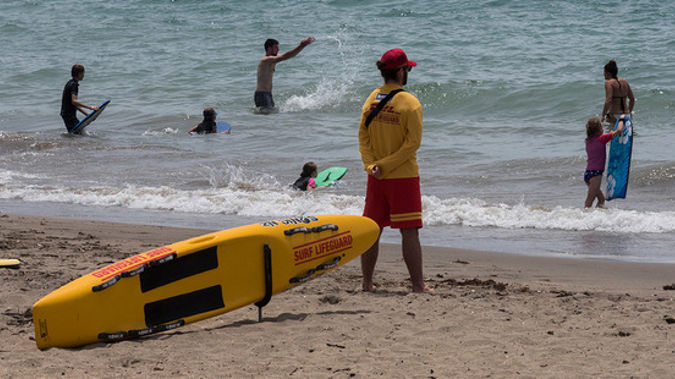 Three people have died from preventable drownings during the holiday period, five less than last year.

The official Christmas-New Year holiday period started on the afternoon of December 22 and ended at 6am on Wednesday.

Two of the drownings occurred in the South Island and one in the North Island with a 24-year-old female dying as well as two males aged 54 and 68, according to Water Safety New Zealand.

Two of the drownings were at beaches and one in a river.

Chief executive Jonty Mills said his Water Safety team were encouraged there had been fewer deaths, given the warm summer weather had them bracing for a busy holiday period.

"(However), one preventable drowning is one too many and a tragedy for all families and communities involved," he said.

Mills was also encouraged by the fact no young men lost their lives.

Males aged 15-30 historically account for about one-third of drownings each year with Water Safety running an advertising campaign this summer warning them of the risks.

Water Safety has also been running a campaign reminding parents to supervise their children around water after seven children under five drowned during 2017.

All up, 86 people drowned in 2017 - 18 while boating, 35 were in inland still water, pools or drains, 17 during recreational activities on rivers, the foreshore or beaches and 16 while at public pools, rocky foreshores or surf beaches.

Mills said it was pleasing no more children died over the holiday period, but with the school holidays and warm weather continuing for a few more months, he urged Kiwis to keep thinking about water safety.
One of the men who drowned, a 54-year-old Palmerston North resident, drowned in Northland yesterday after trying to save his children from a rip. 

Over the last five years, seven people have drowned on average during the official holiday period.

The lowest number of holiday deaths in recent years was in 2006 and the highest was 11 in 2008.
- NZ Newswire