'Hobbiton tourist' jailed for 16 years for importing meth in pink spatulas
Author

Section

Publish Date

Friday, 29 September 2017, 1:33PM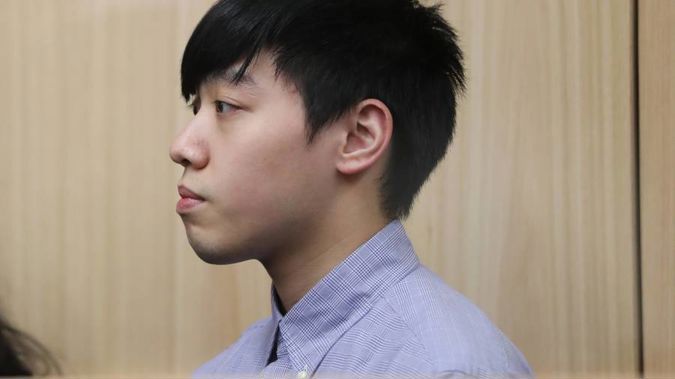 An "honest and naive" Hong Kong drug catcher who posed as a tourist in order to receive nearly 20kg worth of methamphetamine has been jailed for 16 years and six months.
Ho Hin 'Gabriel' Wan, 24, appeared for sentencing at the High Court at Auckland on Friday, having been found guilty at an earlier jury trial of one charge of importing a class A drug.
Wan arrived in New Zealand on May 8 last year, telling officials he was in the country for eight days and planned to do a number of activities including visiting Hobbiton and going bungy jumping.
Instead, Wan set about finding himself somewhere to live, sought out office space, and obtained a pair of rubber gloves on the instruction of Hong Kong associates known only as The Company who told him he would need them to open eight to 10 boxes that would be delivered to him.
In July that year Customs intercepted 19.5kg of methamphetamine which had been flown to New Zealand disguised under sets of pink spatulas.
At sentencing on Friday Justice Sally Fitzgerald opened by outright rejecting Wan's claims that he didn't know what was in the package he was to receive- he had surmised to Customs he was being sent sports shoes.
Wan told Customs investigators that in order to make some money for future study in Taiwan, he agreed to travel to New Zealand to receive packages, but said he had clarified with the associates that the consignment he was to receive wasn't drugs.
However, during his two months in New Zealand he had used various fake names with prospective office landlords, and referred to his associates in the code names Power King and High Speed.
He had understood the need for secrecy and had hunted out office spaces that weren't on the ground floor, and discussed the merits of having security cameras in the elevators with The Company.
Although Crown prosecutor Tracey Hu asked for a 20 year sentence, characterising Wan as having a pivotal role in the importation, defence lawyer Jonathan Krebs described Wan's job as 'perfunctory,' having been under the control of the four unknown associates who formed The Company.
"His simple role was to be sent out as an emissary and to do the things he was told. He's certainly not a middle man, no. He's nothing but a catcher," Krebs told the court.
"These drugs were plainly destined for others. His role was to expose himself to the risk of being caught by the authorities. He was the expendable pawn that was no more than the receiver or catcher, whose job in the eyes of those in Hong Kong, was to put himself in the spotlight and pass (the drugs) on undetected. He did all of this in a very naive way."
A pre-sentence report said Wan had grown up an only child and had no previous convictions. He didn't drink or do drugs and his parents, in a letter to the court, described him as "naive and honest".
They had flown to New Zealand for his trial but weren't in court for his sentencing, however maintained their support of their son, Justice Fitzgerald said.
She said Wan had made poor decisions - "the hallmarks of youthful naivety" - but said his lack of remorse was apparent and that he appeared more regretful having been caught, rather than being aware of the harm of his crime.
She jailed him for 16 years and six months noting that with limited English and with no family support in the country, he would serve a difficult sentence.
She declined to impose a minimum period of imprisonment.