'Help me' plea heard by neighbours during fatal Taita assault
Author

Publish Date

Mon, 17 Sep 2018, 11:10am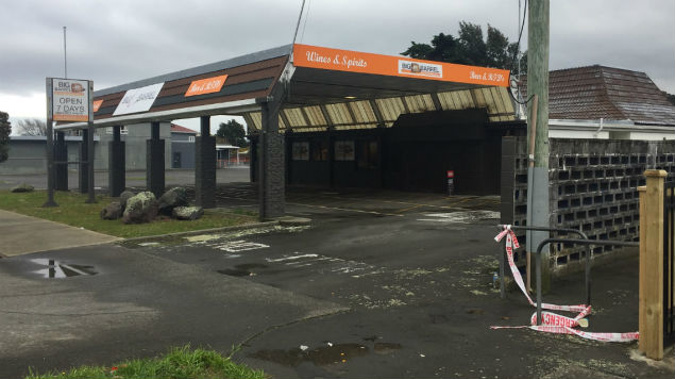 'Help me' plea heard by neighbours during fatal Taita assault
Author

Publish Date

Mon, 17 Sep 2018, 11:10am
Residents who live near the scene of a fatal assault in Taita say they heard cries of "help me" during what they believe was a gang-related clash.
Faapaia Fonoilaepa, 29, died in the fatal assault in the Lower Hutt suburb on Friday night.
Police are looking for a man with facial tattoos who was seen in the area of the Big Barrel liquor store in High St.
A woman who lives near where the fight happened says she could hear someone yelling "help me" at the scene.
The woman, who didn't want to be named, believed it was a gang clash.
She and her 17-year-old son were thinking about calling police when officers arrived at the scene.
"I didn't see what actually happened . . . I just wanted to stay inside because you don't want to get involved in that kind of thing," she said.
The pair were already in the process of moving house and are glad to be doing so. The woman fears gang retribution for any cooperation they had with police.
During the fight she could hear the words "help me" and saw people running into the road to stop traffic. She believes it was to get help for the critically injured victim.
One house is cordoned off in High St, with an officer standing guard outside.
Two women living nearby said they did not see anything until the police arrived.
They are now fearful and want to move away from the area.
Another High St resident said this was the worst thing to happen in the area for about five years.
He said local kids had been talking about a "Mongrel Mob movement".
He said the incident was sad and unnecessary.
One house is cordoned off on the street, with an officer standing guard outside.
Police are looking for a man described as Maori, of solid build, aged 30-40 years, with dark hair and facial tattoos. He was wearing black clothes. 

The man initially left the scene on foot, walking in a southerly direction but later returned there and left in a silver Toyota Carib station wagon. 

The car was missing its front left hubcap and has some damage to its front left panel and indicator. 

The car was seen at the High Street scene for several minutes before it left, travelling north. It was later found in Pringle Street.