Bank fees slash grandmother's $100 gift
Author

Publish Date

Tue, 8 May 2018, 2:01PM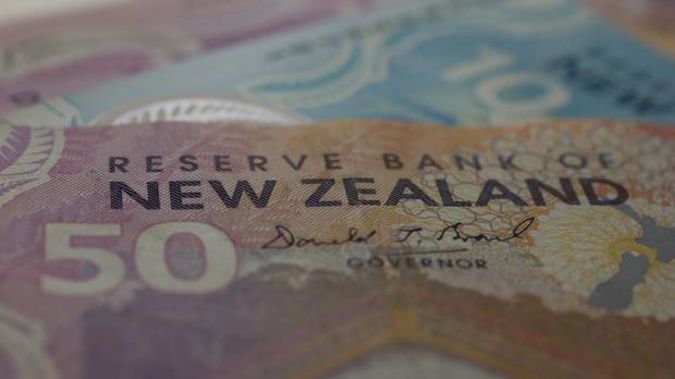 Bank fees slash grandmother's $100 gift
Author

Publish Date

Tue, 8 May 2018, 2:01PM
A Wellington woman is stewing after a decent chunk of her grandson's birthday money was chewed up by bank fees.
Jean Bradley sent $100 to her 6-year-old grandson in Australia for his birthday at the weekend.
She was immediately charged $25 by BNZ for an international transfer fee. A bank across the Tasman charged a similar amount at the other end.
Bradley said she was prepared to lose a few dollars to the exchange rate, but she wasn't prepared for the fees.
"We were charged $125 for a birthday present.
"The exchange rate took it down to $92.06 Australian – I can understand that – but when I was talking to my son he'd received $68 Australian dollars, which means it cost us $51.14 in charges.
"It's no wonder banks are making such a profit – I could have just gone on Fishpond and sent him some books and things for the $125 I was charged."

She said she was told while making the transfer there would be a $25 fee, but had no idea her son would also be charged to receive the money.
Bradley said it was terrible charging more than NZ$50 to send a $100 birthday present.
"People being charged this much is just not on."
A BNZ spokesman said the bank was upfront about fees for international transfers, including their $25 one.
He said they had no control over receiving fees charged by international banks, but they are clear there will be costs.
"We do explain to people they'll have to pay at the other end.
"We're not sure why she [Ms. Bradley] would be surprised."
Consumer NZ investigated international banking fees this year and found all the New Zealand banks charged between $15 and $25. BNZ had the highest fee.
It also found bank transfers had poor exchange rates compared to online competitors.
Consumer NZ also found Kiwis were missing out compared to Australians.
All four banks had cut their fees in Australia recently but left New Zealand fees at the same rate they had been for a long time.
Consumer and Massey University financial expert Claire Matthews said some online money transfer services offered a potential solution.
"There are alternatives to the banks which can be used to send money that can offer a much more cost effective service," Matthews said.
"I wouldn't use just any random money transfer service, but there are some that have good reputations and would be worthwhile considering."
Matthews added there was some justification to banks charging international transfer fees.
"There is some work involved. There can be this perception that all the bank has to do is push some buttons, but there are people involved.
"Once people get involved it's very expensive. If you think how much a plumber charges by the hour, it's expensive to pay for people."