Govt split on plastic bag ban
Author

Publish Date

Mon, 29 Aug 2016, 5:06AM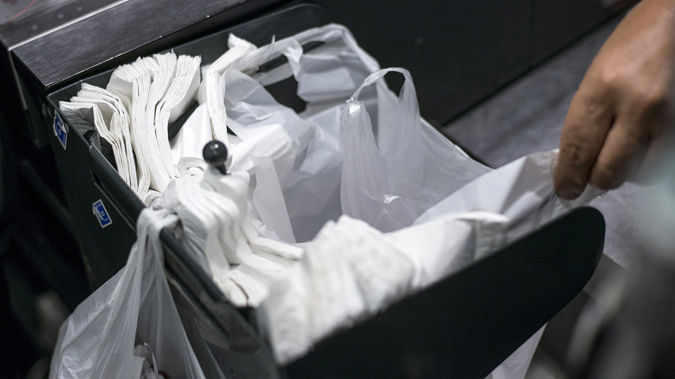 Govt split on plastic bag ban
Author

Publish Date

Mon, 29 Aug 2016, 5:06AM
The Ministry for the Environment's being taken to task for its stance on the use of plastic shopping bags.
The Ministry's advised against a petition from the Our Seas Our Future group, who had petitioned Parliament asking for use of the bags to be phased out, or for a levy to be imposed on them to discourage their use.
The Ministry called such a move "impractical" and said that it "would not make financial sense" given current law already imposes a levy on waste being sent to landfills.
In a report it says single-use plastic bags are only one type of litter and the majority of its members agree with current waste management policies being followed by the Ministry for the Environment.
The majority of the committee are unconvinced the benefits of targeting bag use outweigh potential unintended consequences and costs.
Green MP Denise Roche said the Ministry's approach is essentially do nothing and focus on behaviour change - and that's not enough.
"We've been focusing on behaviour change, there are thousands of people who are taking their own bags to the supermarket for example, but we still have this problem of plastic bags - in the marine environment in particular - causing all kinds of havoc."
Ms Roche sees it as a real missed opportunity for the Government to be seen to be actually doing something about the environment.
"We cannot continue to rely on the goodwill of ordinary citizens picking up litter and cleaning up the mess in the oceans - it's about time the government stepped in," she said.
While Central Government is against the ban, Local Government New Zealand has backed the petition telling Parliament its members overwhelmingly support the introduction of a levy.
It's cited environmental pollution, recycling and landfill issues, as well as the problems the bags pose to litter collection, drain clearing and other costs to local councils.