Giant portrait of Helen Clark saved from Wellington rubbish dump
Author

Publish Date

Fri, 7 Apr 2017, 1:40pm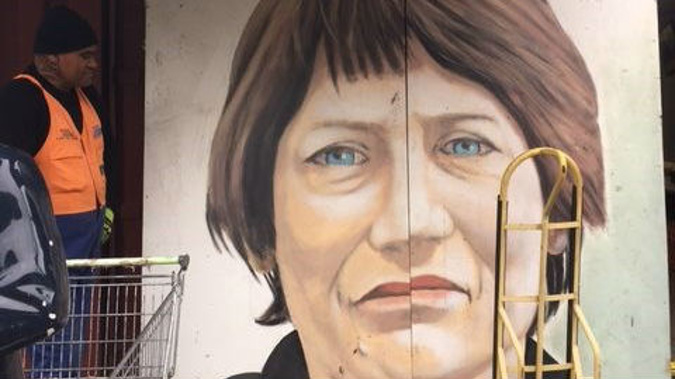 Giant portrait of Helen Clark saved from Wellington rubbish dump
Author

Publish Date

Fri, 7 Apr 2017, 1:40pm
Ever wanted a giant painting of former Prime Minister Helen Clark?
A 2.4 by 1.2 metre plywood portrait of her has been saved from a Wellington rubbish dump and the painting is now for sale on Trademe.
It is described as weathered, dusty and worn around the edges.
The artwork was recovered from the Southern Transfer Station on Wednesday after worker Ray spotted it, and it is now at the Tip Shop.
Wellington City Council Resource Recovery Manager Roderick Boys said it is a bit rough around the edges, but worth saving.
"We don't actually know where it has come from or anything about it, all we know is that it turned up at the southern landfill and we have a man up there who's job it is to divert resources and he saw it."
The painting has a $1 reserve and Boys is guessing an arty Wellingtonian will buy it.
"Wellington is a pretty cool kind of town and people come up with interesting ways to use resources, but I was thinking maybe like a garage door in Aro Valley or something like that," he said.
The piece is an unusual find for City Council staff.
"You'd be amazed at what people throw away, unusual stuff is pretty ordinary out here but this is certainly a remarkable piece."