'Giant' of the legal world remembered
Author

Section

Publish Date

Wednesday, 10 June 2015, 5:21AM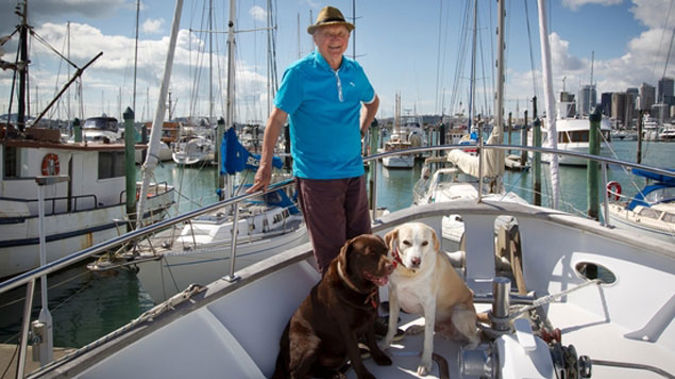 Sir Peter Williams QC has been remembered as a "giant" of New Zealand's legal system.
The high-profile defense lawyer and long-time champion of criminal rights died at his Ponsonby home early yesterday evening after battling prostate cancer.
Williams was involved in more than 100 criminal trials in his 60-year career in the justice system - often fighting on the side of the underdog which won him much respect.
He also took part in high-profile cases including Terry 'Mr Asia' Clark and Bassett Road machine gunner Ronald Jorgensen.
He represented Arthur Allan Thomas at the Royal Commission that cleared him of the murders of Harvey and Jeannette Crewe in 1971.
Sir Peter founded the Criminal Bar Association, and led the Howard League for Penal Reform.
Sir Peter received his official knighthood in April this year at special ceremony at his home - brought forward from the official date due to ill health.
AUDIO: Sir Peter Williams QC speaks with Newstalk ZB's Alex Mason about his New Years Honour
Criminal Bar Association president Tony Bouchier said Sir Peter's condition deteriorated in the past few weeks.
"My lasting memory of Peter is to see a very very unwell man, unfortunately. [He was a] man who's always lived a very fit and healthy life."
Mr Bouchier said Sir Peter had a great deal of mana, and was equally committed to clients rich and poor.
"He was really the bastion, the rangatira of the bar - highly regarded by criminal lawyers, by the legal profession and by the judiciary," he said.
"His door was always open to lawyers such as myself to seek advice if we had problem files."
Howard League spokesman Jarrod Gilbert said even though his death had been expected, it has still come as a shock.
"Peter was a giant to those of us who knew him. It's particularly painful when you know it's coming," he said.
"He fought the battle against cancer the same way he fought all his battles in court. Unfortunately, he lost this particular battle."
Williams remembered as advocate for reform
Jarred Gilbert said he was a man went out of the way to help others.
"If you wrote him a letter, he would reply. If you were in prison, he would come see you," he said.
"If all of us gave half as much as Peter did, we would have a very good country."
Jarrod Gilbert said Sir Peter is well-known for his more prominent cases, but should also be remembered for the smaller cases he took on.
"He was always there to fight for the underdog - Peter Williams was a hero for those people."
Friend describes man of many talents
Sir Peter has been remembered not only as a lawyer, but also as a sportsman.
Friend and former colleague Barry Wilson said he was a talented boxer, squash player and yachtie.
"Fairly well into his legal career, when he was doing big trials, he took up yachting," he said.
He was doing Auckland to Suva, racing very well."
In the 1990s Sir Peter sailed his yacht to Mururoa Atoll to protest French nuclear testing.
Mr Wilson said he will remember Sir Peter has a committed lawyer and a courageous advocate for prisoner rights.
"Peter was a hugely talented advocate and a great human being - strong, clear and colourful."
In a recent interview with told Newstalk ZB, Sir Peter said of the fondest memories of his career was the grand speeches lawyers used to give.
"When they addressed the jury, you really heard him then. I think those days are really going and I think in many ways it's very sad."
Sir Peter was 80 years old.