Four suspected suicides in rest homes
Author

Publish Date

Fri, 6 Jul 2018, 8:17AM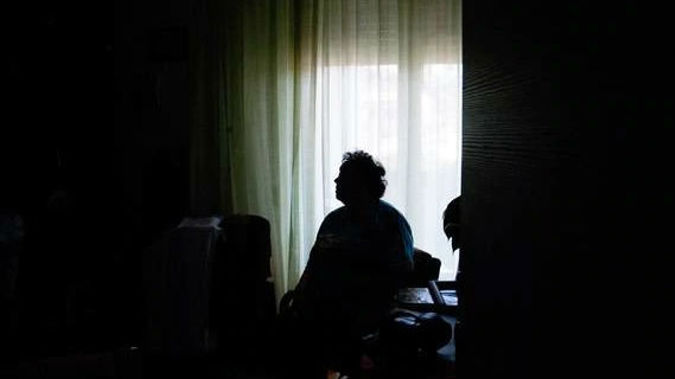 Four suspected suicides in rest homes
Author

Publish Date

Fri, 6 Jul 2018, 8:17AM
There have been four suspected suicides in the past two years at aged residential care facilities in the Bay of Plenty – three in the Western Bay and one in the Eastern Bay.
The four residential care facility residents suspected of taking their own lives were all over the age of 65.
Three of the deaths occurred between July 1, 2016–June 30, 2017, and one was between July 1, 2017–June 30, 2018.
All four were suspected suicides as official confirmation was subject to a coronial process.
Bay of Plenty District Health Board said it was revising its suicide prevention plan to include targeted interventions for all over 65s in the region.
Mike Agnew, acting general manager of Bay of Plenty District Health Board Planning and Funding, said the plan would include a training programme on older age depression and suicide for those working with the elderly.
Mental Health Foundation chief executive Shaun Robinson said many older people were reluctant to talk to their doctor about something other than a physical illness and had difficulty putting troubled feelings into words.
"People born in the early part of the 20th century endured world wars and economic depression. They learned to keep their chin up and carry on, without complaining," Robinson said.
"Those with the memories of people being placed in asylums and being treated without consent may be frightened of talking to a doctor about their mental health."
Robinson said suicidal thoughts could be triggered by distress caused by life events such as a death in the family, or a major life change.
He encouraged people to trust their instincts and ask their loved ones directly if they are thinking about suicide.
"It could save their life. Asking if someone is having suicidal thoughts will not put the thought in their mind."
Meanwhile, provisional suicide data for rest homes and aged care facilities – released by the Chief Coroner under the Official Information Act recently – showed there were nine cases in 2016 and 2017 in New Zealand.
Of the five 2017 cases, four were still active, meaning they were suspected suicides and were provisional pending the Coroner's final finding.
The five closed cases included four men and one woman and the deaths were in Thames, Rotorua, Whakatane, Whitianga and Tauranga.
The provisional suicide data did not include retirement villages as they were independent living facilities.
The data was also not broken down by type of facility and "should not be taken as representing every such instance".
Jennifer Custins, president of Tauranga and Western Bay Grey Power, said it was not an issue she was aware of.
However, she said loneliness and isolation were a concern.
"These days there will be an awful lot of single people where their families have all moved overseas and they can just be left here. And friends – the older you get, more of your friends die or are in the same predicament."
Custins said there needed to be a more holistic approach to caring for the elderly, rather than just catering to their meals and other physical needs.
In 2013, according to Statistics New Zealand, 31,899 people lived in residential care for older people in New Zealand, across 822 facilities.
That included people living in rest homes, continuing care hospitals and dementia units but did not include those in independent self-care flats or houses within a retirement village or complex.
Get help
If you are worried about your or someone else's mental health, the best place to get help is your GP or local mental health provider. If you need to talk to someone:
•Free call or text 1737 any time for support from a trained counsellor
•Call Lifeline on 0800 543 354 or (09) 522 2999. Free text 4357 (HELP) 
•Call Youthline on 0800 376 633 
•Call Samaritans on 0800 726 666
Symptoms of depression
Some signs of depression, especially if someone experiences a number of them for two weeks or more:
•Feeling down, most of the day, nearly every day and for weeks on end. 
•Change in sleeping patterns or insomnia.
•Loss of appetite or significant weight loss or gain. 
•Loss of interest and pleasure in life.
•Loss of motivation.
•Noticeable changes in behaviour such as irritability or withdrawing from others, isolating themselves.
•Feelings of hopelessness or worthlessness, whakamā or ashamed.
•Pain including headaches, abdominal pain and other body pain for which treatment and medication does not help. 
•Poor concentration, forgetfulness, finding it hard to make decisions.
•Thoughts of suicide, or tell you they want to die or kill themselves.
Source: Mental Health Foundation of New Zealand