Fortnight away from Reading Cinema car park's demolition
Author

Publish Date

Wed, 21 Dec 2016, 10:07AM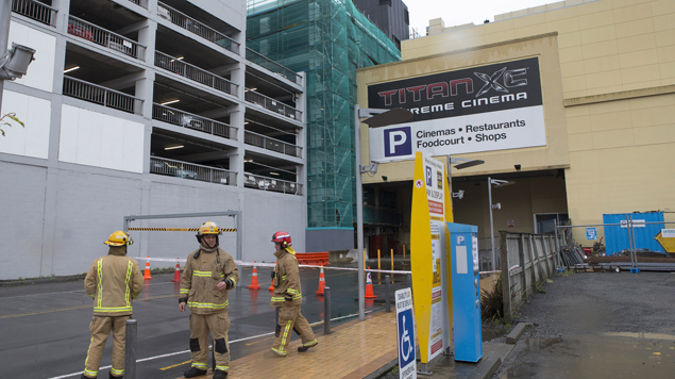 Fortnight away from Reading Cinema car park's demolition
Author

Publish Date

Wed, 21 Dec 2016, 10:07AM
The demolition of Wellington's Reading Cinema carpark building is set to begin in two weeks.
The multi-level car park has been cordoned off and in danger of collapse ever since last month's 7.8 magnitude Kaikoura earthquake.
It also suffered damage in the 2013 Seddon earthquakes, and was undergoing strengthening work when the latest quake struck.
Wellington City Council site manager Phil Becker said the scaffolding surrounding the car park is almost all down with the final touches being completed today.
He said the next job is to build a type of cushion on the road to protect it while demolition is carried out.
Once that is done, Mr Becker said the demolition machine currently being used to demolish 61 Molesworth Street will be moved across town and gradually set-up .
That's set to happen next week on December 28.
Mr Becker said all going to plan, demolition will begin on the Reading Cinema car park on January 4.
He said plans are a moveable feast, but weather permitting and all going well, they hope to have the building down to ground level by the end of March.
He said that is subject to anything being found within the building through the process of demolishing it.
Engineers and the demolition company will monitor progress and make adjustments as needed, which could also affect the time frame.