Ex-All Black Ali Williams seen in car with dealers
Author

Publish Date

Sun, 26 Feb 2017, 6:27AM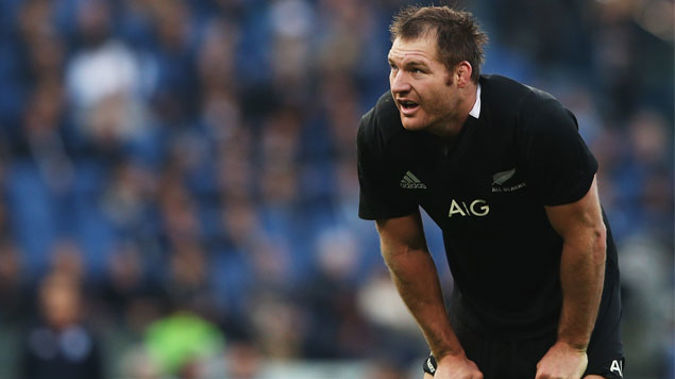 Ex-All Black Ali Williams seen in car with dealers
Author

Publish Date

Sun, 26 Feb 2017, 6:27AM
UPDATED: 9.30PM
Arrested former All Black Ali Williams was spotted in a car with two dealers as an alleged cocaine transaction took place in central Paris, while former Wallabies star James O'Connor was described by a police source as "watching", French media are reporting.
British and French media reported yesterday that Williams - a Rugby World Cup winner and 77-cap All Black - was arrested with O'Connor outside a nightclub near the Arc de Triomphe about 3am Saturday local time (3pm Saturday NZT).
The 35-year-old moved to France after coming out of retirement to play for Racing 92 this season.
French news website La Depeche reported last night that a police source had said Williams was in a car with two dealers while O'Connor seemed to be "watching".
"When checked by plainclothes policemen, the New Zealander tried to get rid of the drug while one of the two dealers questioned admitted selling cocaine for €180 [$263]."
They were said to be in possession of two grams of cocaine, La Depeche reported.
After their arrest, the pair could be held in custody for up to 24 hours.
Under French law they must be released after that point, unless there were specific circumstances which would justify an additional 24 hours, Fairfax reported.
Drug use carries a maximum penalty of one year in prison in France or a €3750 ($5500) fine.
Users can also be ordered to attend drug awareness programmes or to undergo court-ordered therapy.
A Ministry of Foreign Affairs spokeswoman said MFat was aware of Williams' arrest, but as of last night the New Zealand Embassy in Paris had not been approached for consular assistance.
New Zealand Rugby refused to comment on the allegations, saying it didn't have access to all the information about the arrest and would not say any more because Williams was no longer contracted to NZR.
But general manager Neil Sorensen said NZR took the issue of illicit drugs "very seriously".
"In our last players' collective agreement we introduced a new illicit drugs test regime and we promote and expect drug-free sport."
Former All Black coaches during Williams' playing career, Sir Graham Henry and Wayne Smith, and All Black selector and former Blues' coach Grant Fox, whose tenure coincided with some of Williams' time playing for the Auckland Super Rugby side, did not want to comment.
The two rugby stars were reportedly taken into custody and were heavily intoxicated when they were arrested, according to French media.
Two suspected dealers were also arrested. Racing 92 said Williams would not be considered for selection until the matter was resolved.
"A player of Racing 92 is at the heart of an investigation into the possession of cocaine. If the investigation confirmed the possession of cocaine and the transaction, it would not only be against the law but also a serious breach of our ethics."
The club apologised to its partners and fans.
The arrests come days after Racing 92 player and former All Black Dan Carter was forced to apologise for "a massive error of judgment" after he allegedly failed a drink-driving test in France.