Foreign rest home workers face expulsion
Author

Publish Date

Mon, 4 Dec 2017, 6:00am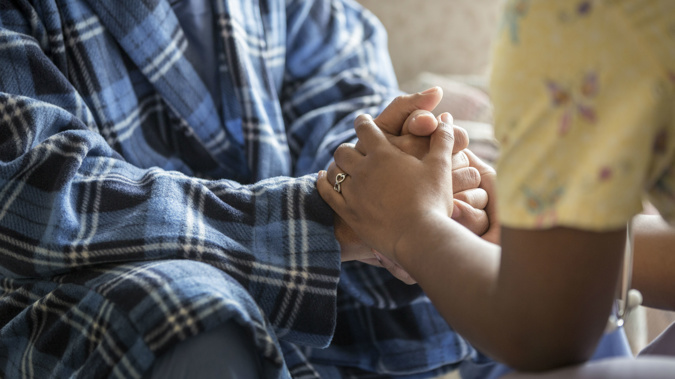 Foreign rest home workers face expulsion
Author

Publish Date

Mon, 4 Dec 2017, 6:00am
Thousands of elderly New Zealanders could be stranded without rest home care if changes aren't made to expand the workforce, according to a new report on migrant workers.
Auckland has been singled out as a specific risk, with 87 per cent of recently-hired health care assistants at three major rest homes in the region being migrants, many of whom face being kicked out of New Zealand under harsher immigration policies. This figure is much higher than surveys of the whole country have found.
Of 816 recently-hired health care assistants at five major Auckland aged residential care facilities, including St Andrews Village, 227 - 28 per cent - were on temporary work visas.
"... the ongoing standard of care is under threat if the emerging shortage for skilled health care assistants is not addressed," says the report by the Salvation Army and St Andrews.
The Aged Care Association is backing the report's call for changes to immigration policy in light of the projected "grey tsunami" - the swelling of the elderly percentage of the population and their care needs.
"We need 1000 extra caregivers a year between now and 2026 … to cater for a growing demographic, the ageing population," said association chief executive Simon Wallace.
He said the number of people in aged residential care, at present around 33,000, was forecast to rise to 52,000 by 2026.
The report's authors, who include social policy analyst Alan Johnson, say that under "unjust" changes made by the last Government, staff on temporary visas must now re-apply annually and after three years have to leave New Zealand for at least a year. Hundreds will have to leave in the next three years.
"Despite many of these people showing a long-term commitment to New Zealand and to their employers, it is already difficult for aged-care workers to get residency in New Zealand and the new laws make it harder to recruit and retain staff."
Senior health care assistant Ed Budomo from the Philippines was rejected for permanent residency in 2014. His temporary work visa has been renewed but he faces having to leave New Zealand after two more annual renewals. This is despite having lived here and worked for St Andrews since 2005.
"[It feels like] you are not welcome despite what you have done," said Budomo, 52, who has passed the level 4 NZ Qualifications Authority qualification for health care assistants, which is recognised in the industry but does not satisfy Immigration New Zealand.
His wife Dolly works in the kitchen at St Andrews. Their two adult sons live in New Zealand and their first grandchild, a son, was born a fortnight ago. The visa for Dolly and possibly one of their sons is dependent on Ed's immigration status. The other son and his wife are permanent residents.
"We consider ourselves Kiwis," said Ed, adding that it would be "scary" to have to leave New Zealand.
"My immediate family is here, aside from my extended family back in the Philippines, we have nowhere to go there."
Immigration Minister Iain Lees-Galloway said he is reviewing the changes to visa rules introduced by the last Government in the weeks before the election
"Where there are genuine skill shortages we will ensure employers are able to fill those shortages with migrants if they wish to."
He wants to work with the aged care sector to make sure employers have the staff they need.
The Government has signalled it wants to reduce net immigration, although the minister said it did not have a target number.
Wallace welcomed Lees-Galloway's review of the pre-election changes, but emphasised the industry's need for migrants.
"We need to have the ability both to recruit migrant workers and retain the ones we have."