Foreign driver caught speeding at 142kmh before serious crash
Author

Publish Date

Tue, 17 Apr 2018, 1:30PM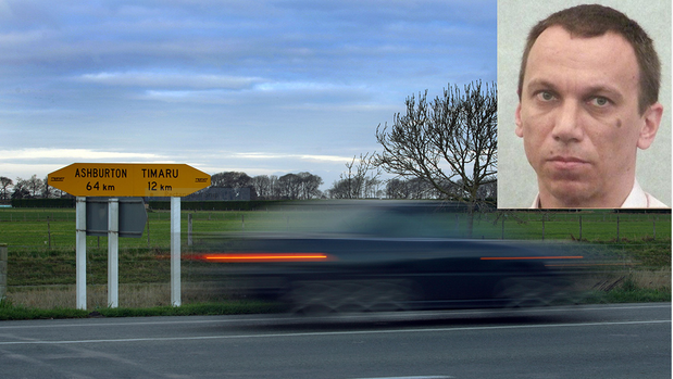 Foreign driver caught speeding at 142kmh before serious crash
Author

Publish Date

Tue, 17 Apr 2018, 1:30PM
Three weeks before a Polish driver caused a head-on smash, his victim had gone to police with his concerns about tourist drivers.
The self-employed man had complained after seeing motorists driving dangerously around Tuatapere and had suggested directional arrows should be painted on some sections of road to aid those unfamiliar with New Zealand conditions.
The victim was driving his Nissan ute south on State Highway 99 and rounded a corner to be confronted by 37-year-old Polish national Milosz Urbanek - driving his rental car on the wrong side.
Neither had time to brake and both made the split-second decision to swerve in the same direction.
The victim was taken to Invercargill Hospital with broken ribs, a perforated lung and concussion. Urbanek was flown to Dunedin Hospital with head injuries and broken arms.
Urbanek pleaded guilty to dangerous driving causing injury at his first appearance in the Dunedin District Court in February and the two men were later reunited at a restorative justice conference.
The defendant, who was working here as a senior solutions designer, apologised and stressed he would pay all costs the man incurred.
Though the victim was impressed the driver "manned up'', he said the incident would continue to have a huge impact on his life.
Counsel Anne Stevens said Urbanek had paid extra on his rental-car insurance bill to avoid a hefty excess, so the costs of the crash had been covered.
She provided references to the court which described her client as ''hard-working, determined and reliable''.
But court documents revealed Urbanek had breached road rules just two days before the February 14 crash. On that occasion, he was stopped by police near Timaru travelling at 142kmh and was fined $510.
A police summary said the defendant was travelling at 90kmh when the collision happened at Tuatapere and that he had been on the wrong side of the road for 300m.
Neither point, Judge Kevin Phillips said, was backed by conclusive evidence. However, he accepted the driving conduct was "objectively dangerous''.
The fact Urbanek was a foreign motorist did not factor into the judge's sentencing, he said; it was simply a case of assessing the man's culpability.
Judge Phillips said he also disregarded the headlines which were regularly made by tourists who caused serious crashes, and the resulting calls for changes to the licensing regime.
"I am removing from my consideration the current wave of comment media-wise ... as regards to overseas tourists driving on our roads,'' he said.
"I am treating you on the summary of facts you face.''
Urbanek was ordered to pay the victim $10,000 in emotional harm reparation and was banned from driving for 18 months.
He was planning to return to Poland shortly, the court heard.
Take your Radio, Podcasts and Music with you