Food Safety director: Needles found in fruit are isolated incidents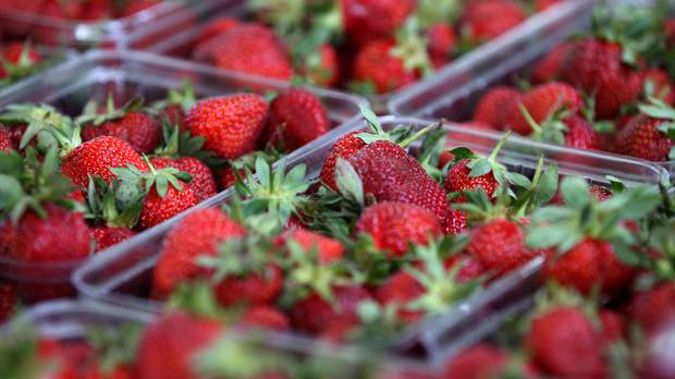 Food Safety director: Needles found in fruit are isolated incidents
A leading voice on food safety says recent reports of needles concealed in fruit and vegetables are isolated incidents but backs a supermarket's decision to take capsicums off the shelves.
New Zealand Food Safety's director of food regulation Paul Dansted said they were aware of a report of a needle found in a capsicum purchased from a Tauranga Countdown.
"New Zealand Food Safety's primary concern is protecting consumers," he said.
"The store in question decided to remove capsicums from its shelves as a precaution and we support that decision."
Police are investigating the claim after a customer reportedly found the needle in a red capsicum he purchased from Countdown Bureta Park.
A Countdown spokesperson previously told the Herald the incident has been referred to the New Zealand Police and the Ministry of Primary Industries.
Dansted said New Zealand Food Safety would continue to provide support and information to police where needed.
"At this stage, we have no reason to believe this case, or the earlier reported needle in a strawberry of the weekend, are anything but isolated incidents."
The contaminated fruit was reportedly was purchased at a supermarket in South Canterbury's Geraldine was over the weekend.
In September, three needles were found in strawberries in New Zealand, according to the Ministry for Primary Industries.They were all in one punnet.
"We've no evidence of any risks in the supply chain or the food safety system," Dansted said.
"Rather, this is a potentially criminal activity with severe penalties and it is being treated as such.
"Our advice to consumers remains: if you see something out of the ordinary, please take it to your retailer or give us a call on 0800 00 83 83."
Institute of Environmental Science and Research Limited (ESR) food forensic scientist Darren Saunders said there were a number of ways to determine if an object found in food had been put there maliciously.
The first step in these cases was to look at fingerprints and DNA, he said.
"Then there is the identification of the foreign objects themselves – if you have a thumb tack, needle or a pin you look at simple measurements, like dimensions, then compare it to what's commercially available, analyse its composition – what sort of metal is it – where are these available and so forth," Saunders said.
Foreign objects in food were one of the big concerns ESR heard from manufacturers and suppliers, in respect in determining liability, he said.
"They will want to know if it is a malicious case of someone inserting something sharp and horrible into, for instance, their bread. They'll want to know whether it was baked in.
"We had a series of cases with needles found in baked bread and you could tell from the bag by the tiny holes in it that something had been inserted and which direction it came from that is from the outside in."
Saunders said another complaint ESR frequently received related to suspect rodent droppings, which he says on the face of it, can be hard to tell from bits of burnt grease or other food ingredients.
"But under the microscope, you'll find actual faecal material contains rodent hair.
"That's because when rodents groom themselves they consume their own hair, and hair can often be identified down to a species level. Mice hairs for instance are very characteristic."
He said one complaint involving hair came from a milk company, which was continually finding ginger hairs in its on-line filter.
"We identified it as coming from a cat, so you get this image of the cat waiting until night time and jumping into the vat. Literally, the cat that got the cream."